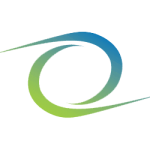 Website Northland Power
What you'll do:
The Engineer Floating Offshore Wind is the key focal point of technical expertise and selection of suitable solutions to support the development of floating offshore wind projects across Northland globally. As such, the role is very strategic, innovation oriented and offers room to shape what floating wind will look like in our projects in the mid- and long-term. At the same time, with Northland having secured a large floating site in ScotWind, there is a very specific field of activity to support the development of this project.
The Engineer Floating Offshore Wind will work with various stakeholders inside and outside the company, from colleagues in project development to the entire supply chain for all parts of a floating asset, whether foundations (i.e., floaters), mooring systems and anchors, electrical equipment and the wind turbines as such. Close interaction with industry groups focusing on the advancement of floating offshore wind as well as designers and consultants is equally relevant.
Key Responsibilities
Be the lead technical expert for floating offshore wind and develop the strategy and roadmap for selection of floating technology across Northland, making projects commercially viable by reducing LCoE.
Form a holistic view on available concepts and designs of floating structures and identify those with highest potential of success.
Participate in industry groups and represent Northland with a clear focus on technical and commercial viability.
Be the focal point for all technical matters of floating wind, involving experts with specific expertise in structural, mechanical, electrical engineering and logistics & ports.
Manage both internal and external resources for the related design works, studies, analyses etc.
Establish relationships with designers, suppliers, fabricators, contractors and/or consultants in the floating offshore wind space.
Support the development of the ScotWind floating site as well as further project opportunities being pursued across Europe and Asia, jointly with the regional development organization and the technical experts within Engineering with technical expertise, advice and constructive challenge.
As the projects are at early stages, the successful candidate will be involved in wider project development activities including regulatory matters and with various stakeholders.
Follow and report on new innovations, standards, methodologies, service providers and best practice, with a view to optimisation of projects, be it risk profile, LCOE or ability to successfully meet project milestones and goals.
Who you are:
Methodical and organised: You naturally work in a methodical way and relish the opportunity to add structure and order to your work. This will help with the competing priorities you will be managing.
Collaborative: You build relationships easily and enjoy working as a team to get things done, which is supported by strong communication skills.
Diligent: Your solid attention to detail will ensure that project documentation is accurate and you follow up with others where needed to ensure outstanding information or actions are completed.
Independent: You are an independent thinker and naturally set your own timescales and milestones to ensure you meet your objectives. You know when you need to ask for help and are comfortable doing so.
Flexible/Adaptable: You are agile in your approach to your work, particularly given early stages of project development.
Pragmatic: You are hands on and love getting involved in the detail but don't get lost in it.
Resilient: You are able to navigate the 'highs' and 'lows' of project development and the longer-term nature of offshore wind project development.
Qualifications and experience
Relevant University degree in engineering, naval architecture or equal, providing a strong technical foundation in understanding large EPC(I) projects.
8+ years of relevant experience working on offshore projects, including at least 3 years in offshore wind, with a strong preference for floating offshore wind, from an OEM, designer, consultancy or similar.
Demonstrable experience leading, motivating and managing teams of engineers and external consultants.
Ability and interest to deep-dive into complex technical challenges; but to also able to explain them to a non-technical audience.
Excellent coordination and co-operation skills; a team player who is willing and able to work with others to solve problems and share knowledge.
Comfortable flagging problems when they arise and asking for help when needed.
Ability to be proactive while working independently.
Culturally aware with a high level of emotional intelligence to work effectively with a diverse range of internal and external stakeholders.
Strong written communication and presentation skills in English, strong organisational and time management skills.
Willingness to international travel is required
Fluency in English is required