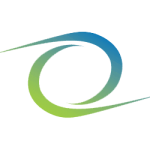 Website Northland Power
The Head of Development (Offshore Wind) is responsible for driving the growth and expansion of the Offshore business unit by adding new projects to the pipeline through various business development activities as defined by the strategy. The successful candidate will manage the existing development projects through the development stage gates until the projects become execution ready. You will direct the development and implementation of strategies for target regions and will then lead the development of secured projects. You will build relationships with preferred partners and all stakeholders that result in profitable Offshore Wind projects. This role will work closely with the Offshore Wind Leadership team to collaborate on building the vision, strategy, goals and priorities for Northland´s Offshore segment.
Northland is a dynamic, lean organization with a results-driven work culture. Being successful in this role means working seamlessly with both field and corporate office and leading through influence to deliver project milestones.
Key Responsibilities
Develop and communicate a clear and compelling development strategy for the Offshore Wind business unit to achieve the objectives set by the Head of Offshore Wind across greenfield, auction and M&A opportunities
Provide strong leadership and direction to the development function within the Offshore Wind business unit to ensure the achievement of growth targets
ensure that priorities and resources are aligned with the strategy and support the business unit in achieving its objectives
establish productive working relationships and collaborate amongst the development functions and across other business groups and corporate support functions, particularly the M&A and construction and engineering teams
establish and track the overall development budget
establish and track all projects in the portfolio through the development stages
Evaluate development project proposals and provide guidance on the allocation of financial and human capital to those projects, meeting the approved investment criteria
Direct and manage development efforts by setting expectations, assessing performance and providing regular feedback.
Drive investment into new development projects to agreed targets
Proactively manage relationships with project partners and stakeholders.
Evaluate regulatory changes to determine energy sectors and jurisdictions for strategic focus
Who You Are:
Collaborative: You have strong networking ability and use this skill both internally and externally.
A strategic thinker: You can translate company specific and external industry data into key strategic insights that drive forward-thinking business decisions.
A strong communicator: You have excellent verbal and written communication skills, high influencing ability and a natural skill for negotiating.
Flexible: You are agile in your approach to be successful in handling multiple projects and can adjust your working hours as required to meet deadlines in a global business. You should also be flexible to travel as required within Europe, Asia and North America.
Experience & Education:
Minimum 15+ years direct management experience in a regulated commercial sector; prior experience in Power & Renewables especially Offshore Wind
A strong network in Offshore Wind would be highly desirable
Strong track record of successfully developing and acquiring both power and/or infrastructure projects.
Global experience and cultural dexterity. Appreciates working with and managing people from different backgrounds who are based in different jurisdictions.
Track record of originating new business opportunities within the Offshore Sector; has negotiated sale agreements and understands what is required to deliver significant development projects, including taking greenfield developments to completion.
Extensive knowledge and experience in power, energy or large infrastructure project development, through origination, feasibility and development across stakeholder management, permitting, government relations, engineering design, business case analysis, revenue securing etc..
Excellent influencer and strong communication skills; able to engage employees, partners and stakeholders.