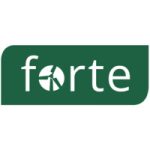 Forte Renewables
Forte Renewables is seeking a candidate to join its team for the position of "Offshore Wind Advisor".
Responsibilities:
– Provide ongoing support and advice to the project team to ensure compliance with relevant statutory requirements, codes and health and safety standards.
– Support project teams and communicate with clients on offshore wind projects.
– Tasks related to project development (e.g. feasibility studies, technical concepts, analysis).
– Tasks related to technical due diligence.
– Research and development of market issues.
– Support to the Prospection department in preparing bids for clients.
– Management and control of project documentation.
– Other duties as assigned.
Requirements:
– University degree, technical education.
– Experience in a position related to consulting for offshore wind energy.
– Knowledge of English and Polish at a level to understand technical documentation and prepare reports;
– High analytical skills, conscientiousness.
– Ability to write reports.
– Good organization of own work.
We offer:
– Work in a friendly atmosphere, among international specialists.
– Participation in interesting projects in a constantly growing industry in Poland and abroad.
– Possibility of hybrid cooperation ( our office is located in the center of Warsaw).
A cover letter outlining your motivation for the above position will be considered as an additional asset in your application.
Forte Renewables (Forte) is an independent renewable energy technical advisor, with a focus on supporting owners, developers and contractors resolve technical challenges and optimize project deliverables on a global basis. At Forte, we pride ourselves on the technical capabilities and expertise of our staff and have a commitment to delivering the highest quality technical and management services output to our clients. Our company headquarters are based in Amsterdam, the Netherlands and we also have office in Poland. Poland is a very significant market for us and in 2022 was the source of 80% of our revenue and is where 75% of our staff are based.