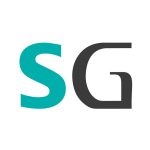 Website Siemens Gamesa
It takes the brightest minds to be a technology leader. It takes imagination to create green energy for the generations to come. At Siemens Gamesa we make real what matters, join our global team.
Siemens Gamesa has a vision for renewable energy: we believe in the power of nature and technology. Help us to be ready to face the energy challenges of tomorrow and make a green footprint – join the team in creating a better future for us on our planet.
We focus on hiring the best people, wherever they may be in the world. We pride ourselves on the flexibility we offer to our employees and are committed to building a workforce that can grow with the company. Siemens Gamesa is an equal opportunity employer. We celebrate diversity and are committed to creating an inclusive environment for all employees.
In our culture of trust, we focus on empowerment, diversity and continuous learning. Valuing our people is what makes us one global team, with our colleagues' safety at the heart of our organization.
We are looking for new Senior Legal Counsel. You will be a senior part of a dedicated, multi-national team of legal advisers located at our office in Vejle, Denmark, supporting Siemens Gamesa's market leading Offshore Wind business. Working together with our internal business partners and the broader Siemens Gamesa Legal Department, you will provide primary negotiation, contracting and legal support for the entire lifecycle of offshore wind projects located around the world (including during the bidding, negotiations, implementation, warranty and service phases of projects). You will also provide legal support as required on a variety of issues, including IP/IT, corporate matters, litigation, mergers, acquisitions, disposals, and other legal topics which may arise from time to time.
How to contribute to our vision
As our Senior Legal Counsel, you will act as a consistent, impartial and trusted senior legal and contractual adviser in all respects, providing guidance and direction reflecting sound judgment and substantive legal knowledge and expertise.
It will be your responsibility to advise internal business partners on, and support the preparation, drafting, negotiations, and handling of, complex Project Agreement terms and conditions (including but not limited to non-disclosure agreements, turbine supply agreements, service & warranty agreements, spare parts agreements, parent company guarantees, bonds, direct agreements, and amendments thereto), typically based on customers' invitations to bid, customers' templates, or documents drafted by outside counsel.
You will evaluate all contractual and commercial risks in relation to a project, and present these for approval to senior-most management in accordance with internal guidelines.
In the role you will clarify and coordinate issues with other legal colleagues, Sales, Project Management, insurance and other specialist departments throughout any project.
You will provide business-oriented legal solutions to complex and novel problems in a fast-moving environment, which allow the business to progress without exposing the company to unacceptable risk.
It is also in your scope to train our more junior legal colleagues and business partners of all levels on specific legal topics.
What you need to make a difference
Besides a passion for renewable energy and a sense for the importance to lead the change, we are also looking for:
A qualified Attorney with at least 5-6 years' experience working in a variety of jurisdictions and commercial environments with a strong academic and legal background combined with relevant practical legal experience in-house or with top-ranked private law firms.
You have experience in structuring, preparation and negotiation of terms and conditions of different types of international project-related contracts and structures, including several years of experience in the renewables sector. A deep knowledge of and experience with international energy plant and system contracts or construction contracts (e.g. FIDIC) would be an asset.
You are a skilled, assertive, and successful negotiator with strong skills of persuasion, and a demonstrated ability to close deals with excellent English oral and drafting skills.
You have the ability to independently think through situations from an abstract conceptual perspective and provide well-reasoned solutions to novel problems quickly, and the necessary gravitas to communicate with internal and external stakeholders at all organizational levels.
To be successful in this role you preferably have:
A strong sense of personal integrity and the ability to address issues directly, including providing impartial and independent advice and challenging conventional wisdom when appropriate.
Comfort working in a constantly evolving industry and a high-pressure, fast-moving environment with less than complete information.
A strong desire to deliver first-class legal support to market-leading renewable energy projects around the globe.
Initiative and ownership in all that you do.

An ability to add value on the first day.
In return of your commitment, we offer you
Become a part of our mission for sustainability: Clean energy for generations to come. We are a global team of diverse colleagues who share a passion for renewable energy and have a culture of trust and empowerment to make our own ideas a reality. We focus on personal and professional development to grow internally within our organization. Siemens Gamesa offers a wide variety of benefits such as flexible working hours as well as home-office possibility for many colleagues, employer-funded pension, attractive remuneration package (fixed/variable) and local benefits such as subsided lunch, employee discounts and much more.