BalticWind.EU Poland Quarterly Report Q3 2021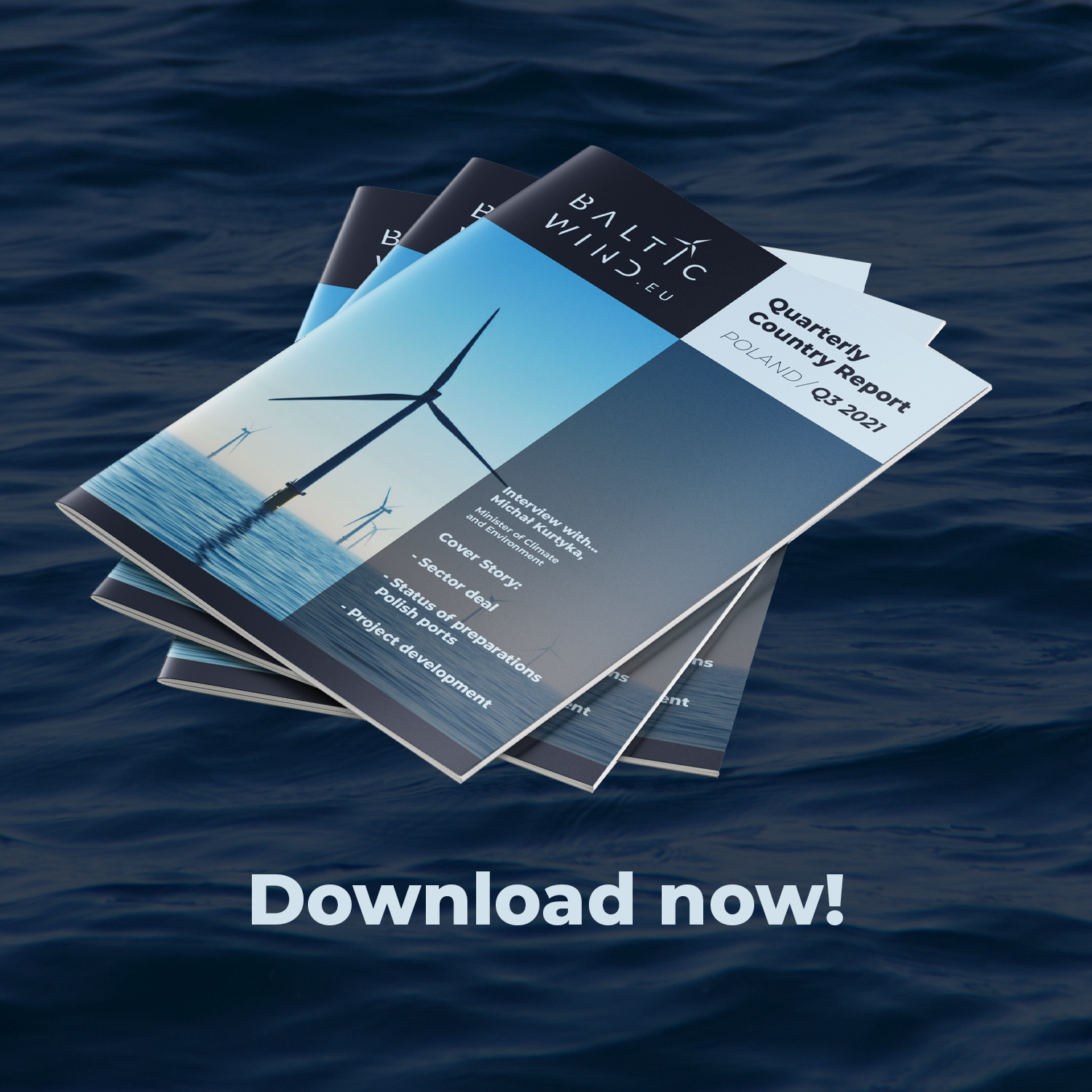 In the first of a series of quarterly reports, we summarise the development of the offshore wind energy market by country.
We start with Poland. The choice is not accidental – in the passing quarter in Warsaw, a sector deal was signed, which sets a roadmap for preparations to build a new sector of the economy.
We hope that in subsequent national reports for other countries we will be able to provide a similar dose of optimism, which is blowing from the Baltic Sea.
Please share your email address below to receive the BalticWind.EU Poland Quarterly Report Poland Q3 2021 into your mailbox.