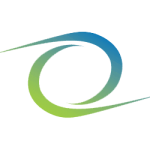 Website Northland Power
We want Northland to be the first choice for talented people looking for a rewarding and challenging career. Our workforce is a diverse team of individuals with a broad, multi-faceted skill set dedicated to delivering results for our stakeholders while upholding our values and culture.
– Mike Crawley, President and CEO
Who we are:
At Northland, we're enablers of change, united by our journey to transform the energy sector into the foundation for a sustainable future.
Since our inception, we've been early movers in the energy industry, adopting new initiatives that pave the way for communities across the globe and helping forge their path towards a carbon-neutral landscape.
We're a different kind of independent power producer. As developers, owners and operators who are at the forefront of the energy transition, we're uniquely positioned to leave a lasting impact in the regions where we operate. We've expanded our business across Canada, the United States, Latin America, Europe and Asia to become a global leader, all by bringing together industry experts to find solutions with an entrepreneurial mindset.
While our work powers communities across the globe, Northland is powered by our people.
What you'll do:
The offshore Construction Manager will manage T&I Construction topics and procurement of various marine and logistics services. Coordinate and support the development of T&I interfaces & deliverables with other packages.
T&I procurement of construction/ logistics items, taking lead, active role on tasks
Development of procurement documentation, Employer requirements, processes and supporting documentation for the construction logistics.
Manage T&I compliance with project processes, policies, systems and procedures and safety philosophy
Active monitoring and reporting to package manager on progress according to schedule, quality and risk management
Selection process and contracting for the construction/CTV harbour
Support the technical, consents and regulatory teams with T&I and construction related issues
Support O&M in decision making, provide T&I expertise and manage T&I/O&M Interfaces
Support that project HSSE requirements are included in all related scopes manager.
.
Key Responsibilities
Manage in part or fully specification/contracting process for the construction T&I requirements.
Manage in part or fully specification/contracting process for the construction Ports (CTV base)
Support T&I Managers in required T&I scope
Ensure compliance with PMO processes and provide input and updates (schedule, risk, budget, interface register)
Input to the Regulatory team for the consenting process
Harbour & offshore logistic concept and management plan.
Analyse and coordinate the overall project logistics
Support T&I specification/contracting process in cooperation with project team
Coordinate the construction base harbour setup for the personnel logistic
Coordinate technical studies and requirements for the wind farm communication, Marine Coordination Setup, construction buoys etc.
Support in vessel procurement for the construction requirements.
Continuous cooperation with other Work Streams, packages, and units
Ensure compliance with procurement management plan & procurement plan
Develop the Employer's Requirements, specifications, design and technical documents for the Package, including both execution and operations needs
Manage the technical requirements of the procurement and supply of the Package agreements
Who you are:
Strategic: you are a strategic thinker with win-win mindset, an effective communicator with superior interpersonal skills, proven commercial mindset and an excellent ability to build networks.
Methodical and organised: you naturally work in a methodical way and relish the opportunity to add structure and order to your work. This will help with the competing priorities you will be managing
Collaborative: You build relationships easily and enjoy working as a team to get things done
Diligent: Your solid attention to detail will ensure that project documentation is accurate and you follow up with others where needed to ensure outstanding information or actions are complete
Independent: You are an independent thinker and naturally set your own timescales and milestones to ensure you meet your objectives. You know when you need to ask for help and are comfortable doing so
Flexible: You are agile in your approach to your work and in working hours, after all you will be working alongside colleagues in other countries
Pragmatic: You are hands on and love getting involved in the detail
Strong Communicator: Your spoken and written communication in English (and ideally an Asian language) is excellent, and you can influence your internal and external stakeholders coming from varied cultural backgrounds.
Qualifications and experience
Experience with construction and marine logistics and offshore wind farms
Mechanical engineer (BSc), Marine Engineer or equivalent education
Demonstrable experience with handling and negotiating technical and commercial solutions
Significant experience in similar role in offshore wind or relevant industry
Disclaimer
This document is a guide. The duties, responsibilities, and requirements of the jobs as described herein are not inclusive and are subject to change.
Northland Power is an equal opportunity employer and we are committed to creating a fair, inclusive and accessible environment. As part of our commitment we work to ensure our application process is accessible to all candidates. If you require special assistance or accommodation during the hiring process, please notify a member of the HR Department.
#LI-MC1 #LI-HYBRID