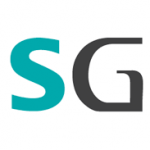 Website Siemens Gamesa
It takes the brightest minds to be a technology leader. It takes imagination to create green energy for the generations to come. At Siemens Gamesa we make real what matters, join our global team.
Siemens Gamesa has a vision for renewable energy: We believe in the power of nature and technology. Help us to be ready to face the energy challenges of tomorrow and make a green footprint – join the team in creating a better future for us on our planet.
We focus on hiring the best people, wherever they may be in the world. We pride ourselves on the flexibility we offer to our employees and are committed to building a workforce that can grow with the company. Siemens Gamesa is an equal opportunity employer. We celebrate diversity and are committed to creating an inclusive environment for all employees.
In our culture of trust, we focus on empowerment, diversity and continuous learning. Valuing our people is what makes us one global team, with our colleagues' safety at the heart of our organization. Read more about your future team and employees' stories in our brochure.
We are looking for a dedicated Automation Engineer to take a key role in the design and maintenance of the automation system used globally in Siemens Gamesa Wind Power plants to join our SCADA department in Vejle, Denmark.
How to contribute to our vision
As our Automation Engineer you will be working on Offshore Power Plants with project specific automation solutions both in sales and execution phase.
Our work is project driven and you will have wide scale international interfaces to clients, suppliers and colleagues. More specifically, you will be responsible for:
project specific design during execution. This includes clarification and design in collaboration with project teams and customers
programming of PLC/RTU (TIA Portal and Codesys)
participate in Factory Acceptant Test and Site Acceptant Test
design and test documentation
What you need to make a difference
Passion for renewable energy and a sense for the importance to lead the change. Ideally, you have a strong technical background and maybe a Bachelor's degree in electrical power engineering or graduate in Automation Engineering, preferably combined with experience from the wind turbine business. You should also have experience with protocol like IEC101, IEC104, OPC-UA and IEC61850 and have general understanding for SCADA, IT/network and communication systems.
As a person, you are self-driven, dedicated team player, extrovert, systematic, analytical and able to create and maintain an overview of complex tasks. At the same time, you are good at networking, and you possess excellent communication skills in English.
Furthermore you:
deliver high quality also under pressure.
thrive in a multi-cultural environment.
are motivated by working in a strong technical and customer-oriented environment.
You must expect travel activity of 10-20 days a year.
In case you have acquired your skills in alternative ways your application is just as well appreciated.
In return of your commitment we offer you…
Become a part of our mission for sustainability: Clean energy for generations to come. We are a global team of diverse colleagues who share a passion for renewable energy and have a culture of trust and empowerment to make our own ideas a reality. We focus on personal and professional development to grow internally within our organization. Siemens Gamesa offers a wide variety of benefits such as flexible working hours as well as home-office possibility for many colleagues, employer-funded pension, attractive remuneration package (fixed/variable) and local benefits such as subsided lunch, employee discounts and much more.
Empowering our people
https://www.siemensgamesa.com/sustainability/employees
How do you imagine the future?
https://youtu.be/12Sm678tjuY
Our global team is on the front line of tackling the climate crisis, reducing carbon emissions – the greatest challenge we face.