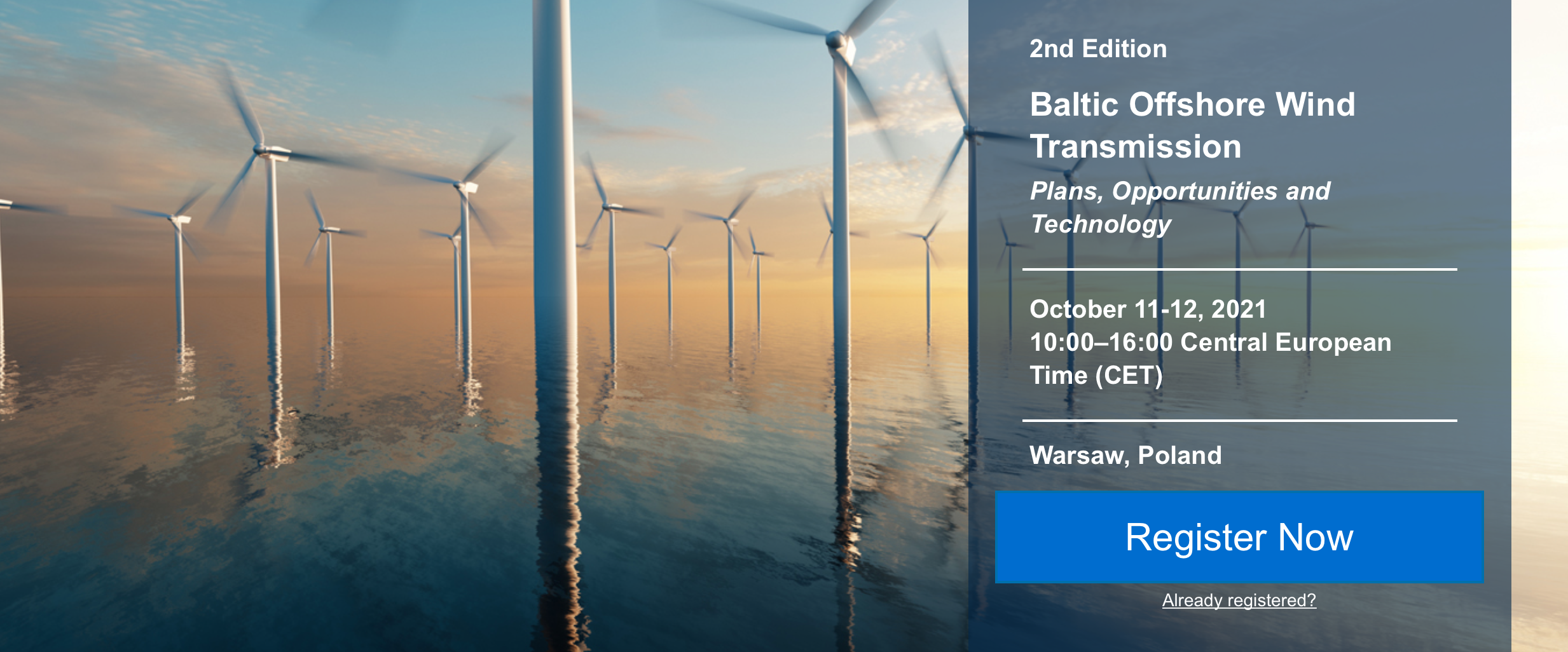 Baltic Offshore Wind Transmission Plans, Opportunities and Technology
October 11, 2021

-

October 12, 2021
Offshore wind has been established as a promising source of energy in the Baltic Sea region for not only strengthening the security of energy supply but also for stimulating economic growth and industrial competitiveness. The Baltic Sea countries have already announced ambitious plans to accelerate the development of offshore wind industry and have committed to increase cooperation in the region.
While offshore wind has earned a strong political and industry support in the region, several challenges remain. One of the main challenges is the development of the offshore grid infrastructure as projects seek interconnection as early as 2025. Baltic TSOs have already initiated a joint effort to develop common grid planning principles. That said, the region can benefit from adopting already proven offshore wind technologies and innovative solutions.
Global Transmission Report is organising its 2nd edition of the Baltic Offshore Wind Transmission conference on October 11-12, 2021 in Warsaw, Poland. The mission of the conference is to present the plans, opportunities and technology solutions for the development of the offshore wind sector and the related transmission infrastructure in the Baltic Sea region.
The conference will provide an opportunity to learn about the offshore wind plans and get updates on the developments taking place in the region. It will also present optimal technology options and ideal solutions for building and interconnecting the planned projects.
The event will bring together policymakers, regulators, developers, transmission system operators, technology providers and industry experts to share their perspectives, learnings and issues.