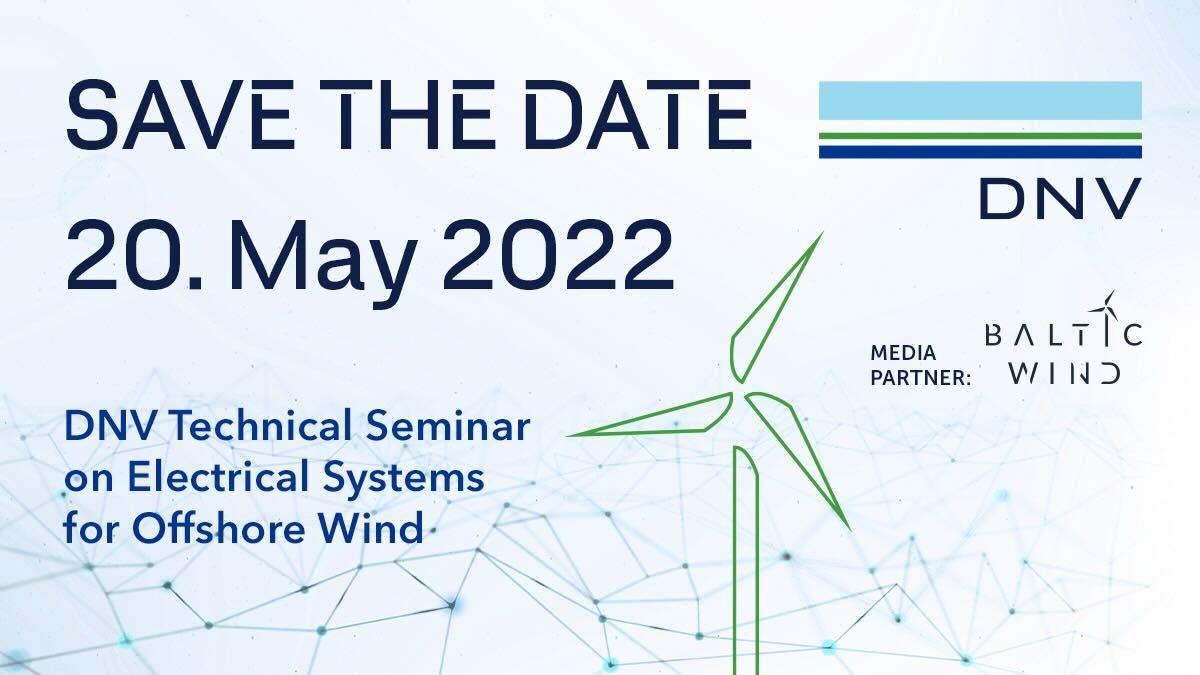 DNV Technical Seminar on Electrical Systems for Offshore Wind
Electrical systems are an integral part of wind farms and as such an important topic for both future offshore wind projects and those already under development in Poland.
Join us for a free half day technical seminar to hear industry experts share their insights on grid connections, offshore substations and electrical components in three dedicated sessions consisting of case studies and a panel discussion. The breaks will provide you with ample opportunity to network and discuss opportunities and challenges with experts and peers within the technical community of the offshore industry.
The event will take place in a hybrid format and include a breakfast and networking lunch for onsite participants, with the actual sessions starting at 09:30 AM. Please select your preferred mode of participation when registering.