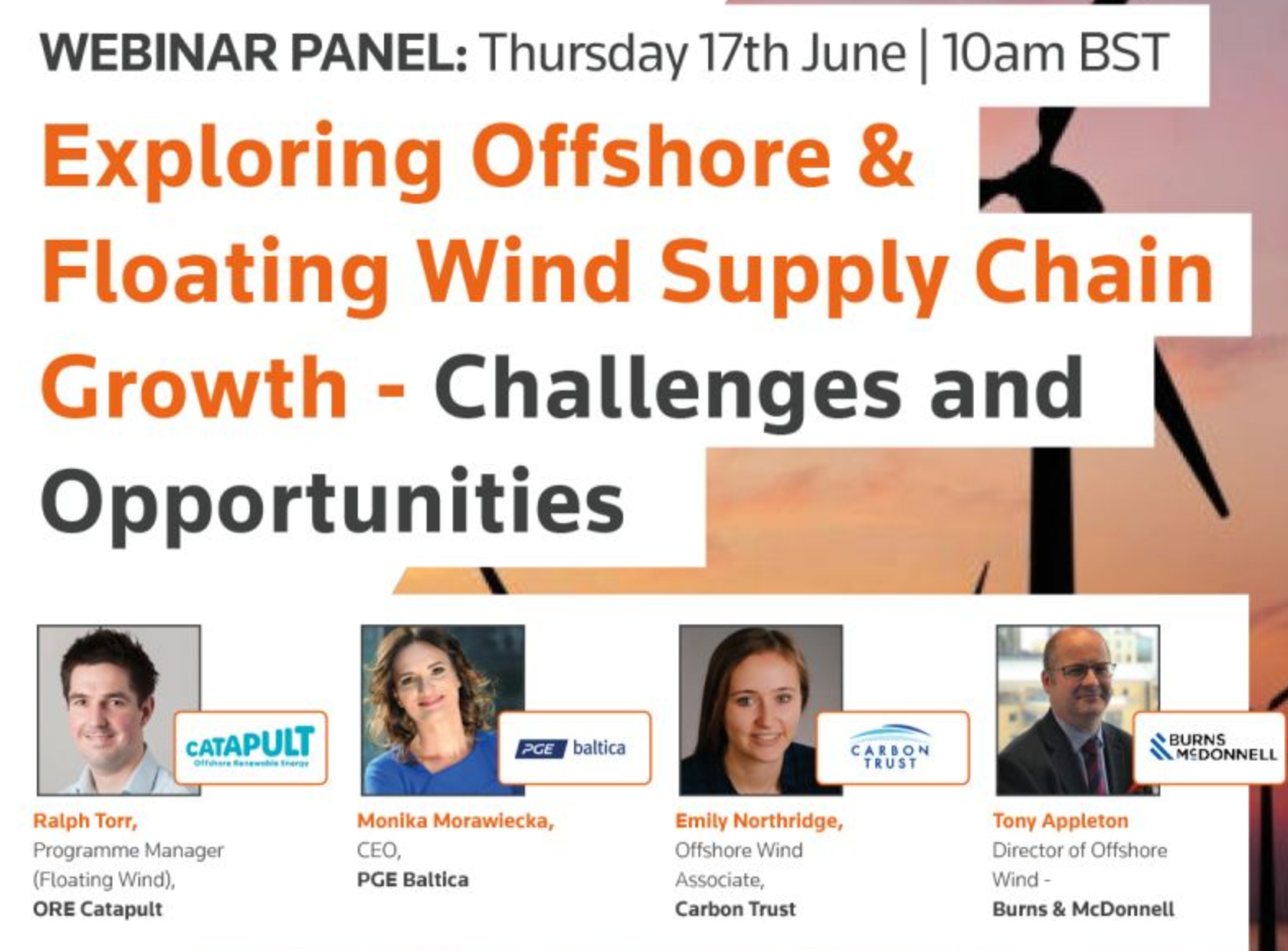 Exploring Offshore & Floating Wind Supply Chain Growth – Challenges and Opportunities
June 17, 2021 10:00 am

-

5:00 pm
The supply chain for European offshore & floating wind is currently bottlenecked. Hurdles such as securing a localised supply chain, increasing demand for specialized vessels, and aligning the supply chain with decarbonisation targets all require closer attention from the industry.
If the industry gets it right, there exists a huge opportunity to grow a world class manufacturing and supply chain base that meets the challenges of a rapidly growing sector.
Bringing together key industry speakers to discuss this immense growth opportunity, we are delighted to share with you the latest upcoming complimentary webinar that aims to dissect how best to grow the supply chain head on.
"Exploring Offshore & Floating Wind Supply Chain Growth – Challenges and Opportunities"
• Understand the importance of accelerating the growing global supply chain for offshore wind
• Learn where you can capitalise on the economic growth opportunities presented by the energy transition
• Understand steps to building a competitive and innovative supply chain that delivers jobs and economic benefits
• Ensure that local economies develop the supply for manufacture and installation
Speakers joining this session:
• Ralph Torr, Programme Manager (Floating Wind), ORE Catapult [moderator] • Monika Morawiecka, CEO, PGE Baltica
• Emily Northridge, Offshore Wind Associate, Carbon Trust
• Tony Appleton, Director of Offshore Wind, Burns & McDonnell