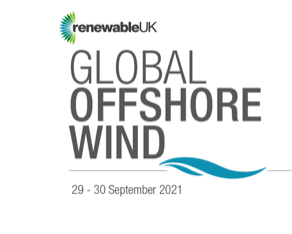 Global Offshore Wind, London, UK
September 29, 2021

-

September 30, 2021
This is Year Zero. With strong government commitments and investments to building back better, and combat climate change ahead of COP26, offshore wind is ready to transform the future energy system and deliver a renewable-powered future.
This year we are kicking things off with the best and brightest voices in the industry, as they share insights on how the offshore wind sector can break the mould, collaborate, and build our future energy system faster.
They will be joined by industry leaders as they share their strategic vision for the future. Discover how they plan to raise offshore wind ambitions globally, deliver a green recovery while supporting a fair and just transition.