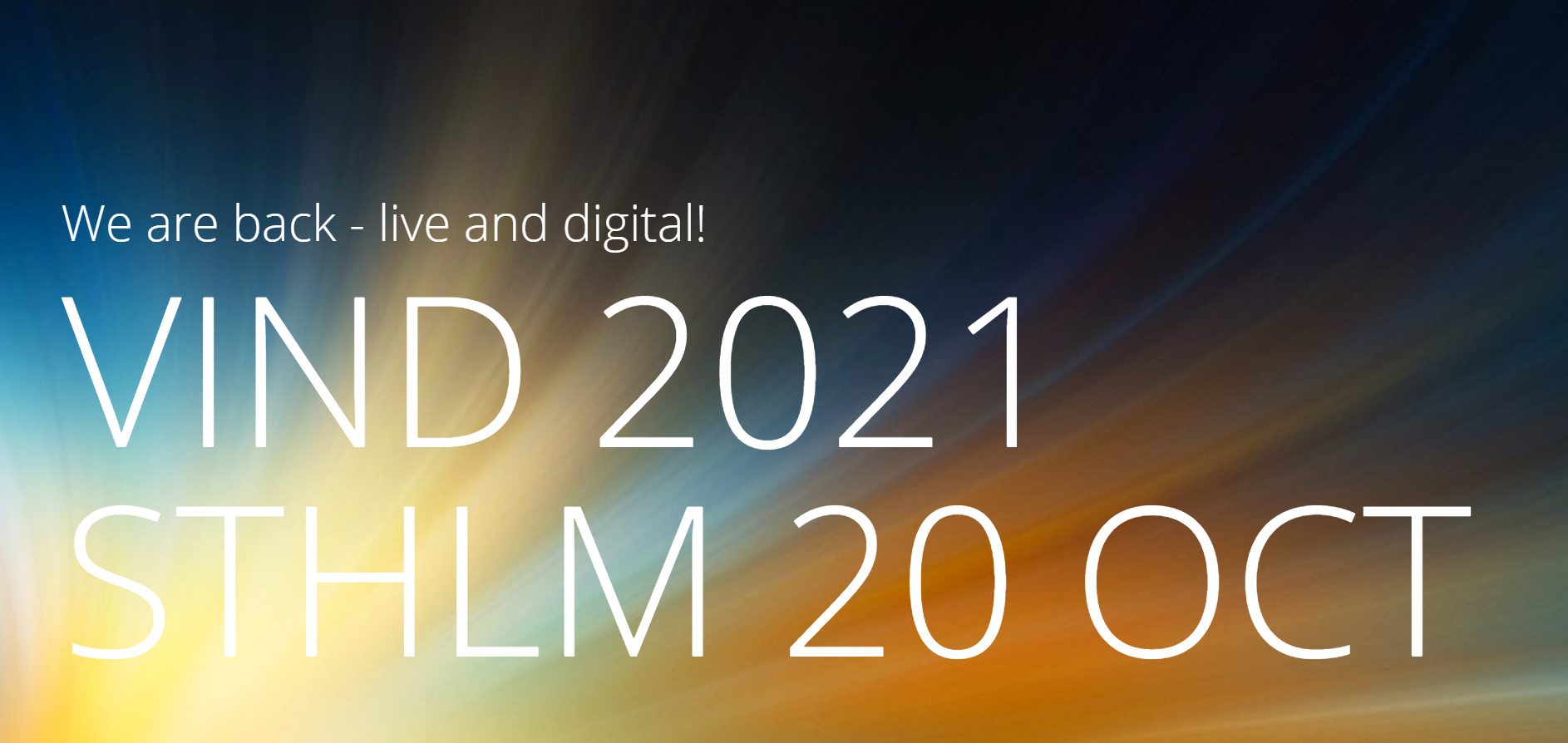 VIND will this year become a hybrid event, a digital conference with the possibility to meet and watch seminars live at The Brewery in Stockholm. Everything will be made accessible for English-speaking participants. Over 1000 visitors create Scandinavia's largest annual meeting place for the wind power industry.
The digital arena includes (in addition to the seminar stream) meeting opportunities, roundtable discussions, Q&A with the speakers, trade stands and an exhibition stage.
Digital trade stands and exhibitors' stage

Visitors are given the opportunity to interact more deeply with a selection of actors in the digital exhibition arena, which also has an associated exhibition stage. Every hour, an in-depth presentation of a relevant topic and the opportunity for further conversations with each company is given. Visiting the digital stands, you can download more information, video chat directly or schedule business meetings.