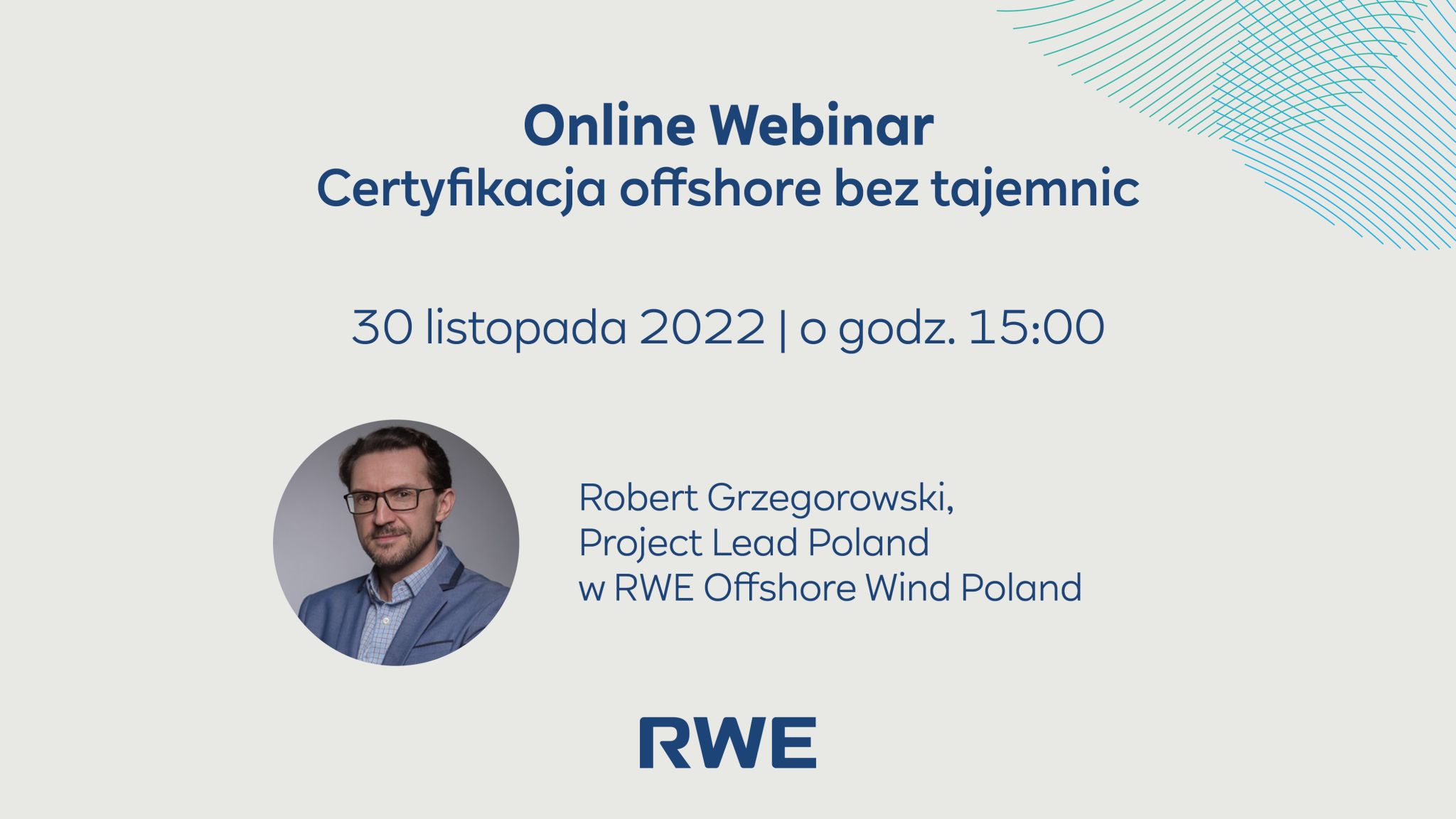 RWE webinar "Offshore certification without secrets". 
All interested parties, in particular current and future entrepreneurs and business owners interested in engaging in the implementation of offshore wind farms in the Baltic Sea, are invited to participate in the webinar "Offshore certification without secrets".
The meeting will take place on November 30, 2022 (Wednesday) in the online formula, at 15:00.
What is certification and what does it consist of? What does this process look like in the case of the construction of offshore wind farms? What are the benefits of certification? These and other questions will be answered by Robert Grzegorowski, Project Lead at RWE Offshore Wind Poland.
Our webinar will take place in the form of an open lecture available to all interested parties. To take part in it, you must register online at: https://lnkd.in/eVbEhz_x
RWE's offshore wind farm, F.E.W. Baltic II, will supply green energy to approximately 350,000 Polish households. For RWE, this project is a continuation of the expansion of the portfolio of renewable energy sources in Poland, one of the key markets for our company in Europe. We already operate several onshore wind farms here and strive to develop and build further offshore projects before the end of the decade.