The "fit for 55% package" adopted by the European Commission on July 14th. clearly indicates that boosting renewable sources of energy, in particular wind, is essential to deliver EU's climate target.
Commissioner for Energy, Kadri Simson, said during the presentation of the legislative package that when it comes to renewable energy the European Union has been a true pioneer. "Our early start in this sector has already paid off. Renewables prices have fallen dramatically. The European renewables industry, especially in offshore wind, is a global leader" – said Commissioner Simson.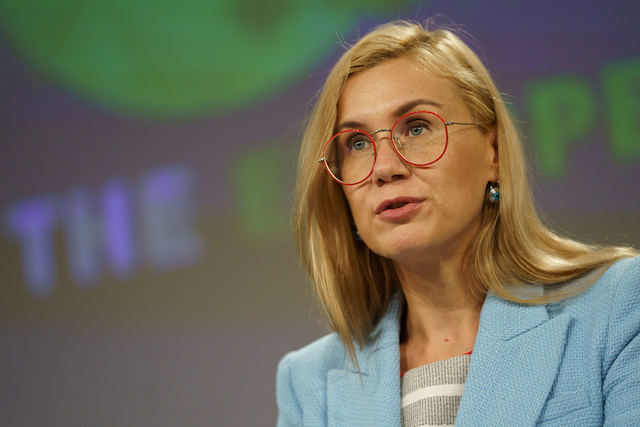 The Commission has adopted the proposal to increase the EU-wide RES target from 32% to 40% by 2030. This will be complemented with country-specific indicative targets. As WindEurope commented – it means that the EU will need to install 30 GW of new wind farms every year between now and 2030. It should result 451 GW of wind power capacity by 2030, up from 180 GW today.
We have asked Giles Dickson, WindEurope CEO how does he see the role of the Baltic Sea region in delivering RES target. "Offshore wind is set to expand significantly in the Baltic Sea. To support it we will also need an interconnected offshore wind grid in the Baltic. Baltic countries should coordinate their offshore wind planning."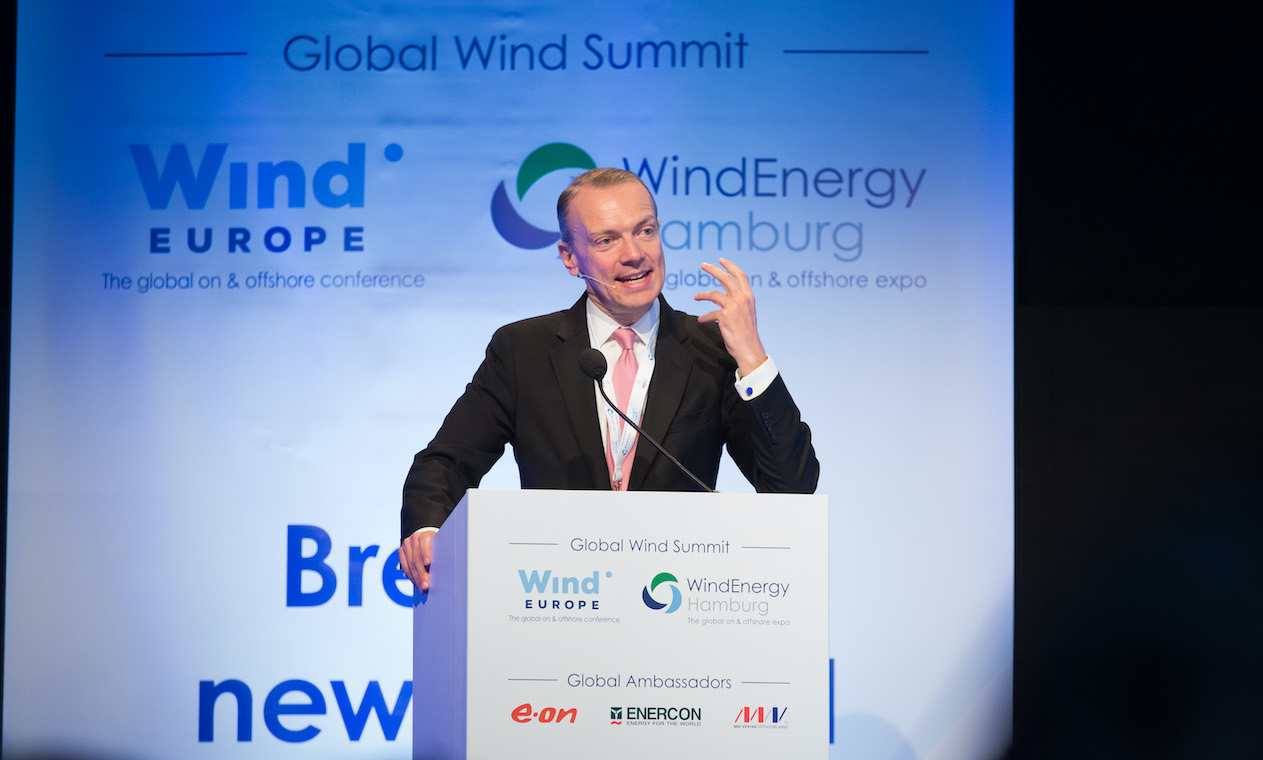 "They should also consider "hybrid" and cross-border offshore wind projects with multiple grid connections – such as Kriegers Flak which connects to both Germany and Denmark or the joint project Estonia and Latvia want to build. A coordinated approach to offshore wind will reduce costs, save space and enhance electricity flows. The EU is keen to support this interconnected Baltic power grid, including with funding and financing" – Giles Dickson told BalticWind.EU.
This opinion is in line with Commission's proposal of renewable directive revision (REDIII). We have analysed how it may change the legal framework for offshore wind development in the Baltic Sea region. Most important changes are facilitating RES development and integration, as well as strengthening the cross-border cooperation through:
Joint RES projects – by 31 December 2025, each Member State shall agree to establish at least one joint project with one or more other Member States for the production of renewable energy. The Commission shall be notified of such an agreement, including the date on which the project is expected to become operational.
RES target for each sea basin – Member States bordering a sea basin shall cooperate to jointly define the amount of offshore renewable energy they plan to produce in that sea basin by 2050, with intermediate steps in 2030 and 2040. They shall take into account the specificities and development in each region, the offshore renewable potential of the sea basin and the importance of ensuring the associated integrated grid planning. These objectives should be reflected in the updated national energy and climate plans (NECPs) that will be revised by Member States in 2023 and 2024.
In addition, Member States should increasingly consider the possibility of combining offshore renewable energy generation with transmission lines interconnecting several Member States, in the form of hybrid projects or, at a later stage, a more meshed grid.
Long-term renewable power purchase agreements (PPAs) – renewable energy sources will be supported also through regulations regarding long-term RES PPAs. Member States shall establish a framework, which may include support schemes and facilitating the uptake of renewable power purchase agreements, enabling the deployment of renewable electricity to a level that is consistent with the Member State's national contribution to EU-wide target. In particular, that framework shall tackle remaining barriers, including those related to permitting procedures, to a high level of renewable electricity supply. When designing that framework, Member States shall take into account the additional renewable electricity required to meet demand in the transport, industry, building and heating and cooling sectors and for the production of renewable fuels of non-biological origin. Policies and measures promoting the uptake of renewables power purchase agreements shall be described by Member States in their integrated national energy and climate plans (NECPs).
Information on the share of renewable electricity and the greenhouse gas emissions content of the electricity supplied in each bidding zone – moreover, in order to facilitate system integration of renewable electricity Member States shall require transmission system operators and distribution system operators in their territory to make available this information, as accurately as possible and as close to real-time as possible. This information shall be made available digitally in a manner that ensures it can be used by electricity market participants, aggregators, consumers and end-users, and that it can be read by electronic communication devices such as smart metering systems, electric vehicle recharging points, heating and cooling systems and building energy management systems.
All legislative proposals within the "fit for 55% package" will be now negotiated by the European Parliament and all Member States in the Council.
Source: European Commission's proposal of revised RES directive (REDIII)