BalticWind.EU Country Report LITHUANIA / Q1 2022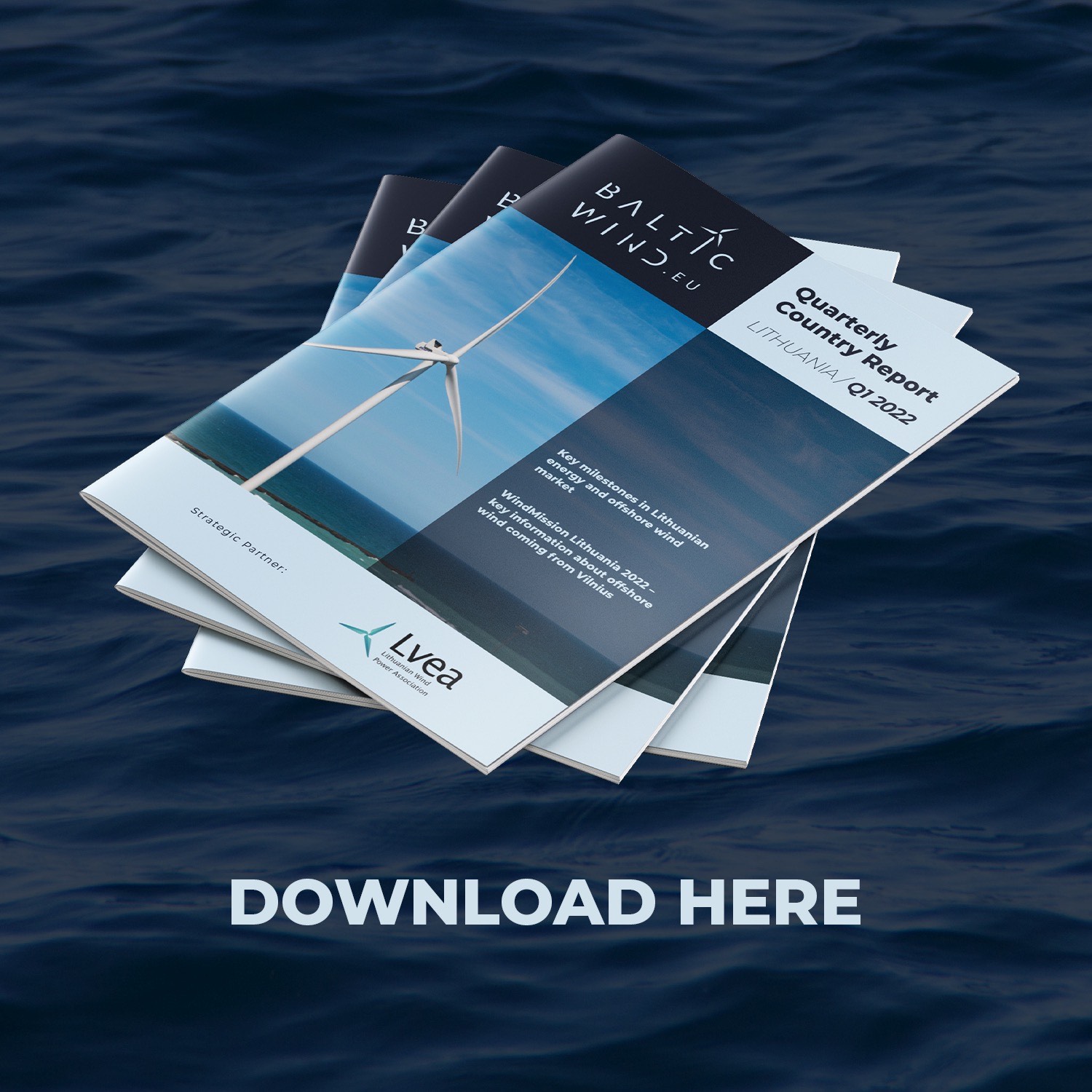 Dear Readers, 
 It is my pleasure to present to you the next in a series of quarterly reports summarising the Lithuanian offshore wind energy market. In the passing quarter, energy topics were dominated by the Russian-induced war in Ukraine. Since the beginning of the Russian aggression, as BalticWind.EU, we declare our solidarity with fighting Ukraine. 
The ongoing war has a huge impact on redefining the energy policy priorities of the European Union. Decisions made in Brussels and in member states' capitals, including Vilnius, indicate the necessity of accelerating decarbonization, which must first include a move away from fossil fuels from Russia. This is accompanied by plans for faster development of renewable energy sources, including offshore wind farms. The European Commission, in its REPowerEU communication, assessed that increasing the rate of wind and solar capacity commissioning across the EU by 2030, is key to reducing demand for Russian fuels, and will reduce consumption of more than 190 m3 of gas. 
The priority of energy security becomes even more apparent. In this context, progressive work on the implementation of further projects is important, as well as the preparation of national legislation. We write about it, among others, in the interview with Rokas Masiulis, CEO of Litgrid, the transmission system operator, as well as in the articles prepared on the basis of statements received from the Lithuanian Energy Agency. We also publish interviews and statements of companies involved in offshore projects. Their point of view shows where Lithuanian offshore wind energy market is at the moment, and what are the main challenges.
I encourage you to read on it!
Pawel Wrobel
Managing Director, BalticWind.EU
Please share your email address below to receive the BalticWind.EU  Quarterly Report LITHUANIA Q1 2022 into your mailbox.