BalticWind.EU Country Report POLAND / Q2 2022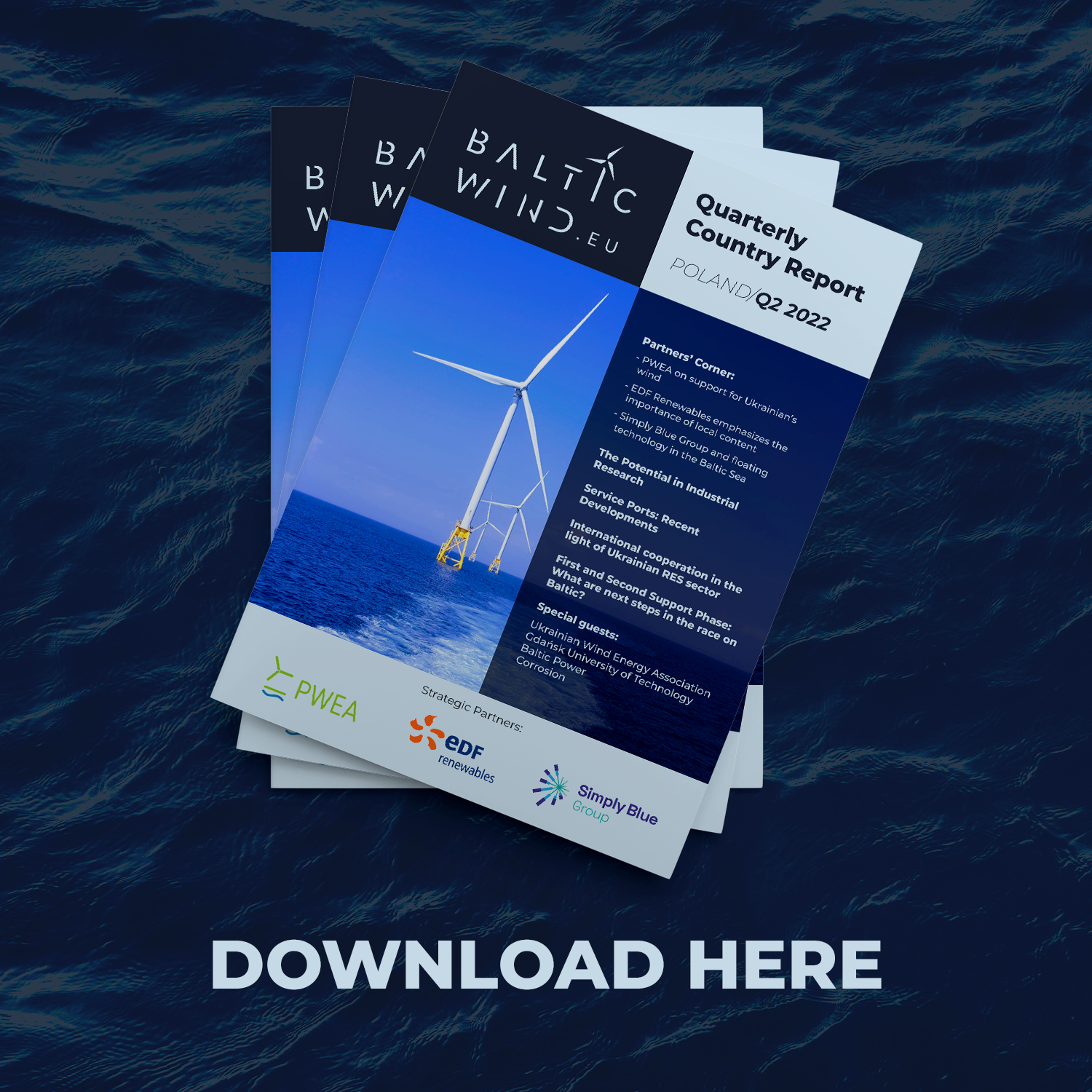 Dear Readers,
I am pleased to present you with another in a series of quarterly reports summarizing the Polish offshore wind energy market.
In the shadow of offshore wind energy topics in the Baltic countries, the Russian war in Ukraine is of great interest. In addition to continued signs of solidarity with the embattled Ukraine, also expressed by BalticWind.EU, its impact on the ongoing energy transition is noticeable. We report on decisions that indicate the need to accelerate the development of RES, including offshore wind energy. Energy security is becoming even more important. Such initiatives as the cooperation of the report's strategic partner, i.e. the Polish Wind Energy Association (PWEA), with its Ukrainian counterpart (UWEA), resulting in the Work4Wind platform, which we introduce in one of the published texts, deserve attention and appreciation.
As announced in previous reports, we are closely following the implementation of the Polish sector agreement for offshore wind energy, the so-called "Sector Deal." In this publication we devote special attention to pointing out good practices that can be implemented in Poland thanks to international cooperation. The Polish market is one of the most dynamically developing in Europe, so we follow the state of infrastructure preparation, including service ports. We summarize the development of projects during Q2 2022 in the last part of the report, in which we traditionally publish a summary of the most interesting information on investor activity.
Thank you to EDF Renewables and Simply Blue Group, who are strategic partners of the report. In both cases, we present the leaders of the industry, whose experience and innovative approach add great value to the development of the offshore market in Poland.
I encourage you to read it!
Paweł Wróbel
Managing Director, BalticWind.EU