BalticWind.EU Country Report POLAND / Q4 2021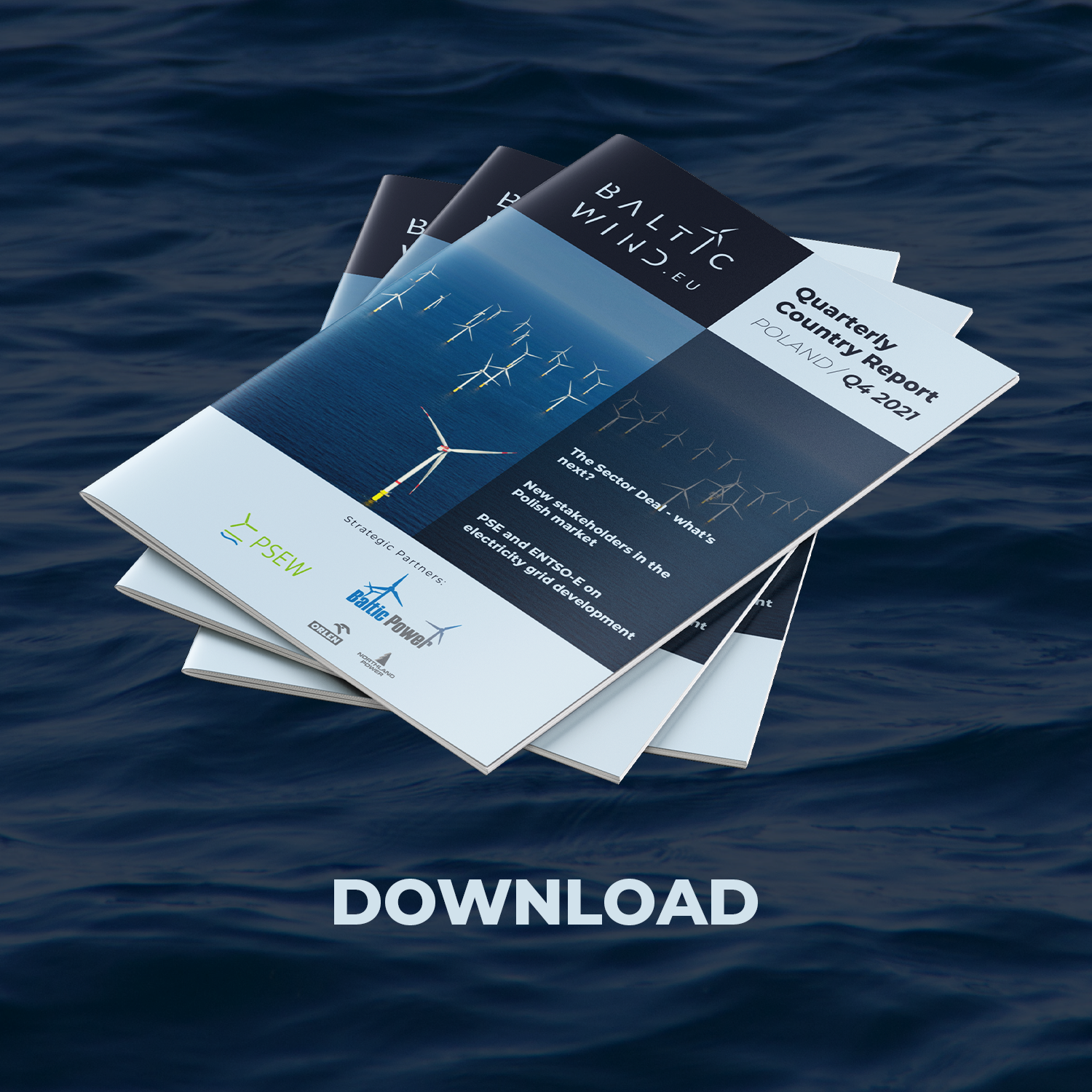 Dear Readers, 
I am pleased to present you with the second of a series of quarterly reports summarizing the offshore wind energy market in Poland. 
Polish market – together with Estonian, Lithuanian, Latvian – is one of those markets where, even though there are no operational wind farms yet, however there are high hopes and real ambitious development plans for this sector. 
As announced in the previous report, we are closely following the implementation of the Polish sector agreement for offshore wind energy, the so-called "Sector Deal". For this purpose, we have talked to representatives of the Ministry of Climate and Environment, who presented us with a schedule of activities for the coming period in the field of offshore wind energy. We also invariably follow the development of specific projects on the Polish Baltic Sea. We present the activity of developers, decisions on service ports, the involvement of universities and small and medium-sized companies, which activate themselves to participate in the so-called local content. 
In this report, we pay special attention to the state of preparations for the electricity grids. We encourage you to read the text on challenges faced by transmission system operators, which was written after our meeting with Iris Baldursdottir, Senior Advisor at the European Network of Transmission System Operators (ENTSO-E). We also publish an analysis that is based on information received from Polish TSO (Polskie Sieci Elektroenergetyczne, PSE) about activities undertaken and planned until 2030. 
Paweł Wróbel 
Managing Director, BalticWind.EU 
Please share your email address below to receive the BalticWind.EU  Quarterly Report POLAND Q4 2021 into your mailbox.