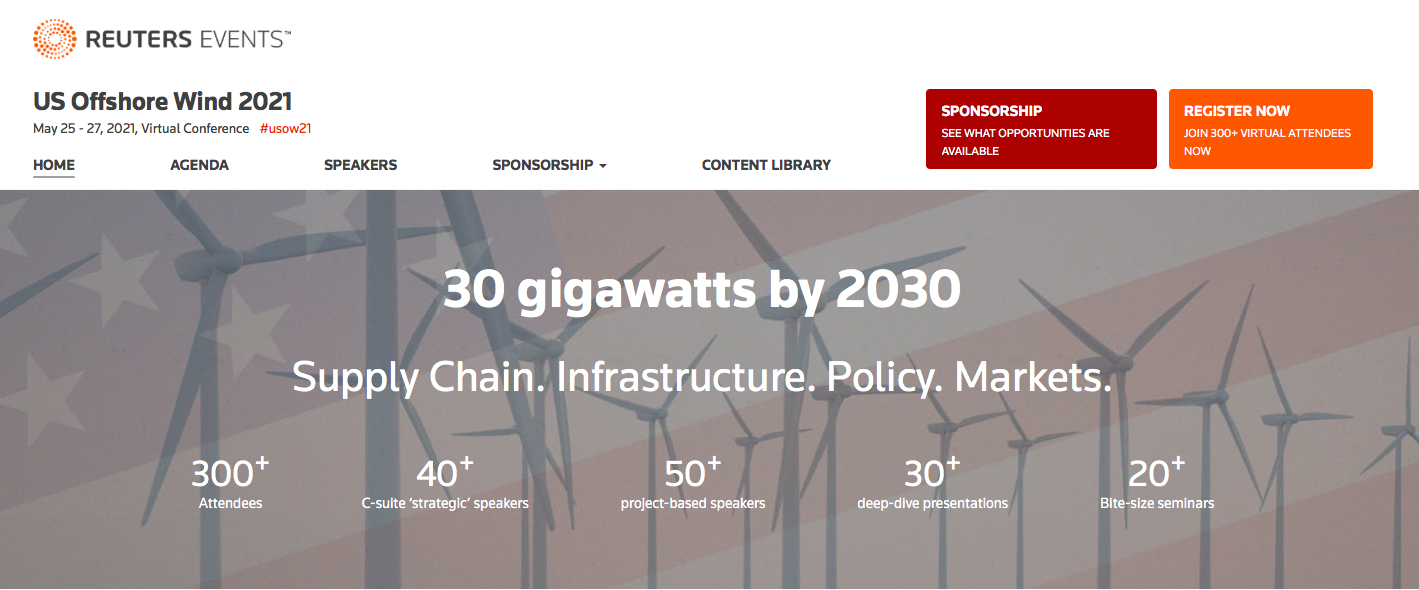 US Offshore Wind 2021: Virtual Conference
May 25, 2021

-

May 27, 2021
Unlock $billions of investments in US Offshore Wind
Your gateway into US offshore wind markets is here. USOW21 will unleash US offshore wind's true potential in 2021, placing it at the heart of America's aggressive green recovery and build-back-better infrastructure plan.
Entering its 6th year, USOW has grown into America's largest networking hub for businesses that are looking to invest, find partners and secure contracts in multi-billion dollar US offshore wind projects. Moreover, the conference has become the world's stage for industry-defining policy updates on US OCS leasing and permitting activity.
The US offshore wind industry boom, projected to generate nearly 30GW of power in seven East Coast states by 2030, presents a $70 billion CAPEX revenue opportunity to businesses in the U.S. supply chain. However, it doesn't stop there. 2000 GW of offshore wind resource remains untapped.
With such unrealized potential and a clear need for rapid industry expansion under the new Biden administration, this event covers everything you need to know about US offshore wind policy and markets. The event will resolve development bottlenecks and facilitate a multitude of supply chain matchmaking activity. Helping you to meet every major developer, investor, contractor, supplier, manufacturer, policy maker, and key stakeholders.