Vulcan Training & Consultancy (VTC) is building the first commercial fire training ground in Poland with a helicopter landing pad.
VTC announced the opening of a new and innovative fire training ground. This commercial facility, which is the only one of its kind in Poland and Central and Eastern Europe, will provide the highest quality training for members of firefighting teams on ships and offshore Oil & Gas installations.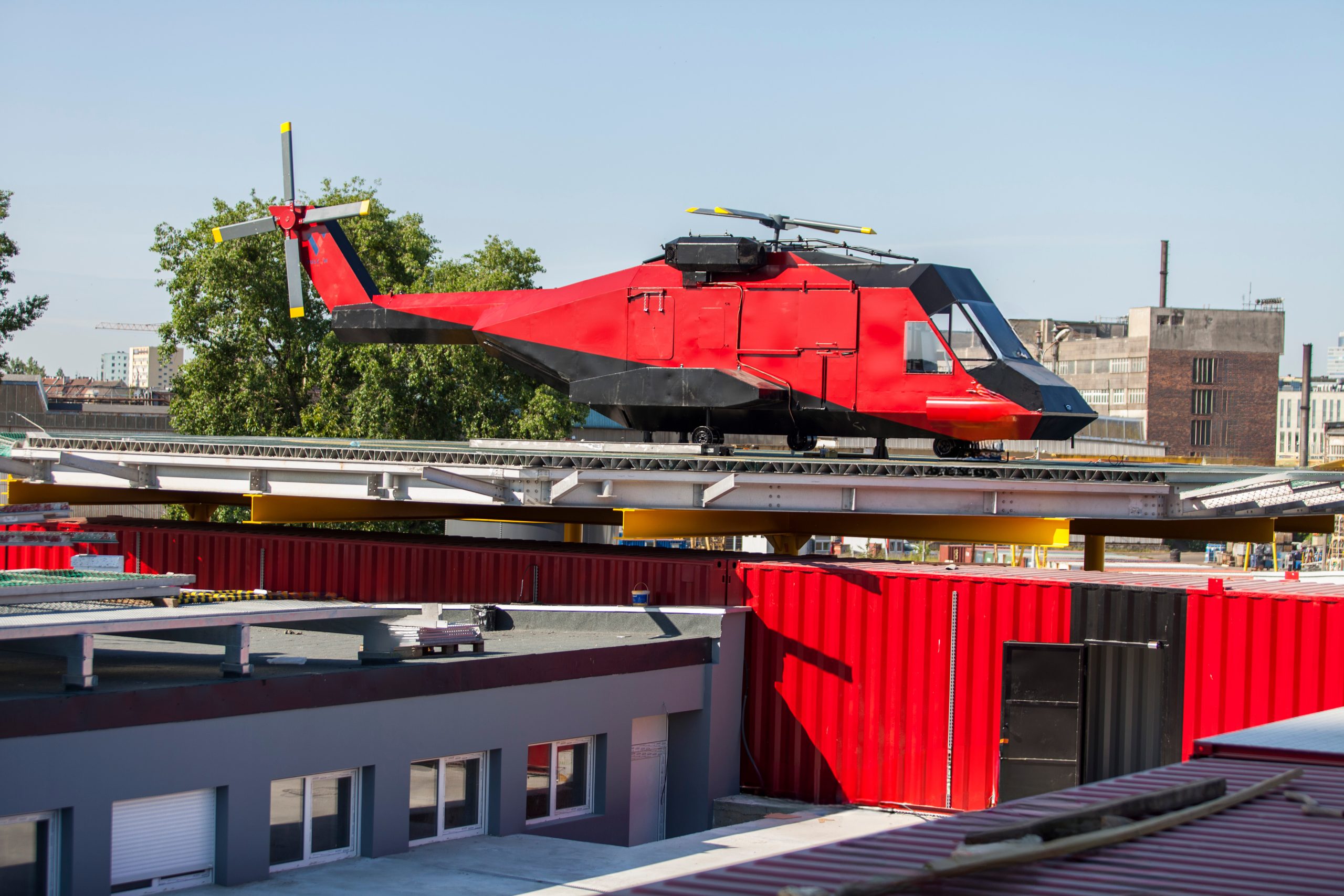 "The most important element of the new training ground will be a full-size helideck, which served as an active helicopter landing pad on the ship. The Helideck was dismantled and transported to Szczecin so that the participants could experience the most authentic infrastructure. A helicopter simulator was placed on the helipad, designed by the VTC staff in such a way as to offer many fire scenarios." – says Łukasz Fajt, Managing Director @ Vulcan Training & Consultancy.
This is not the end of the simulators, the next one is a helicopter turned on its side, in which evacuation simulations from a crashed and overturned machine will take place. The Fire Field infrastructure will contain a wide range of fire scenarios, thanks to such equipped space, trainees will be able to train on a realistic landing site with real flames, in the most realistic fire scenarios. Another unique element of the fire training area will also be the former post-shipyard pumping station, which is an ideal place to conduct practical exercises. Students will have to deal with the difficulties of evacuating in challenging environments such as thick cosmetic smoke, a maze of pipes and valves, and the use of gas technology in a fire simulation.
The fire training ground in Szczecin will become an attractive place for specialists from all over the world who are looking for high-quality training and unique experiences.
The Fire Field fire training ground will be fully ready for training later this year. Celebrating the fifth anniversary of Vulcan Training & Consultancy on September 7, a demonstration of the training ground's capabilities will be held at the same time.
Source: Vulcan Training & Consultancy (VTC)