Szczecin and Świnoujście Seaports Authority SA and ORLEN Neptun presented information on progressing work on the construction of the first installation terminal for offshore wind farms on the Polish coast. The event also discussed the role of seaports in the development of offshore wind energy.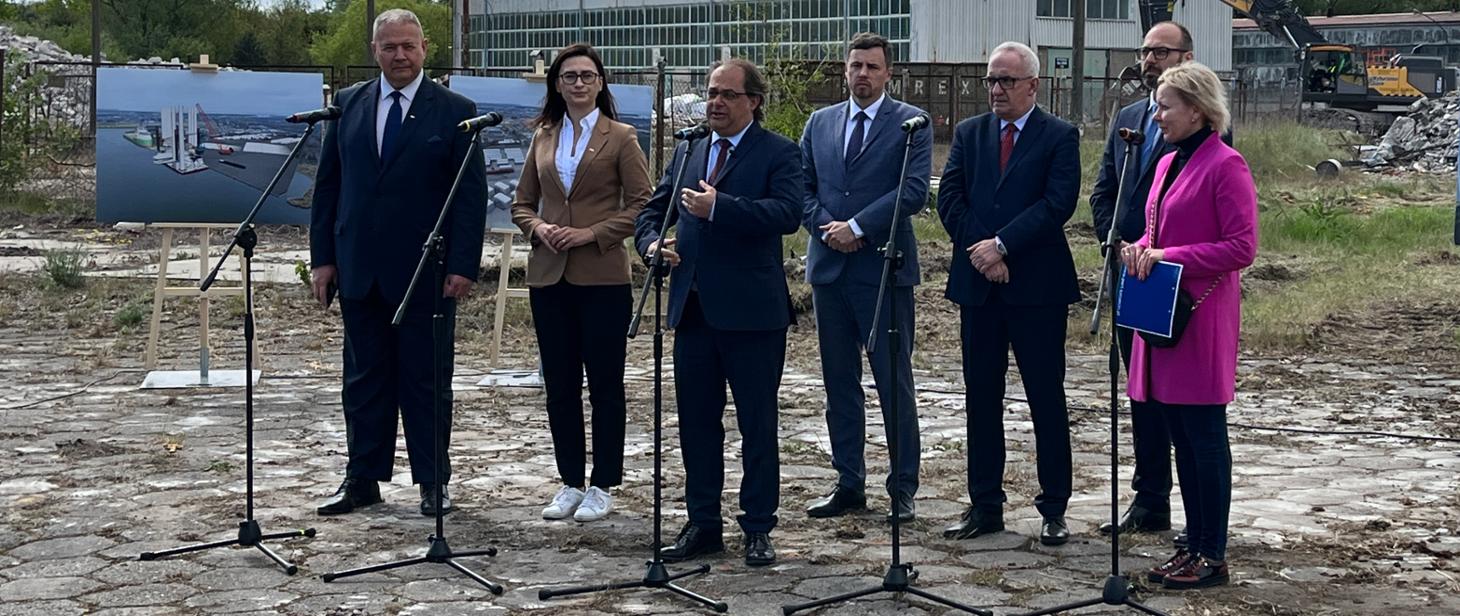 – Offshore wind energy has the potential to become the flywheel of Polish economy. The expansion of the port in Świnoujście with a new terminal is a great opportunity for the development of the entire region. Studies show that one job at the port generates as many as eight jobs in the port-related industry – said Marek Gróbarczyk, Deputy Minister of Infrastructure.
In late 2024 and early 2025 Poland's first and one of Europe's most modern installation terminals for offshore wind farms will begin operations in the port of Świnoujście. A lease contract for the port land was signed in fall of 2022. According to the schedule, the terminal's construction will start later in 2023. The terminal will reach operational capacity in late 2024/early 2025. Demolition work is currently underway to prepare the site for the start of construction.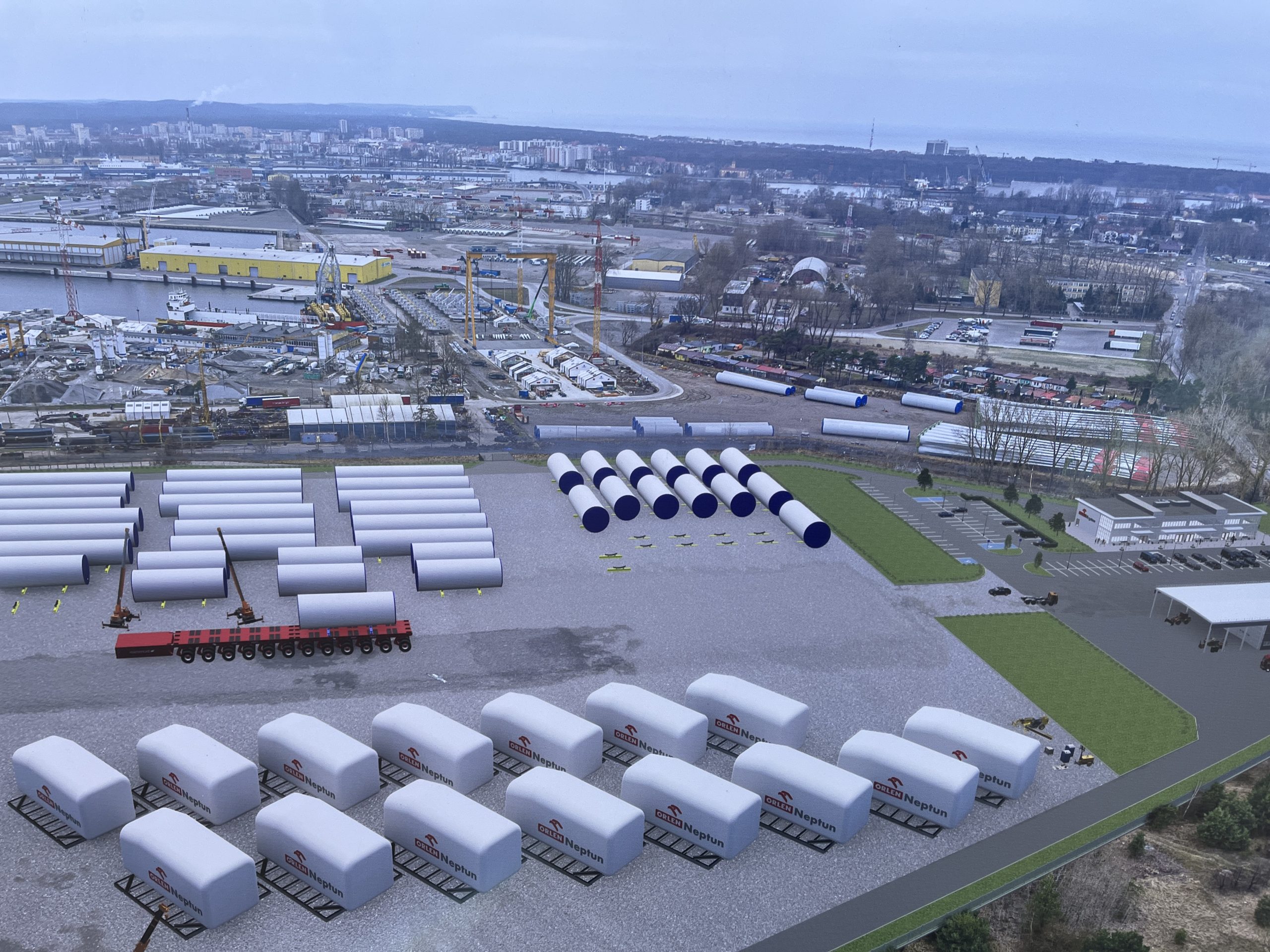 The construction of the terminal consists of two separate investments – the hydrotechnical part, which is the responsibility of Szczecin and Swinoujscie Sea Ports Authority (ZMPSiŚ), and the land part, which is being carried out by ORLEN Neptun. As part of the tasks carried out by ZMPSiŚ, two new wharves are being built that extend 25 meters further out into the water compared to the existing wharves. The fairway will be deepened from the Mielno turntable to the new terminal, and the dredged material will be used for backfilling between the new and existing wharves. The onshore part of the project, for which ORLEN Neptune is responsible, will include new storage areas for offshore wind turbine components, such as towers, blades and nacelles, with a total area of about 17 hectares, communication infrastructure, as well as a new administration and office building.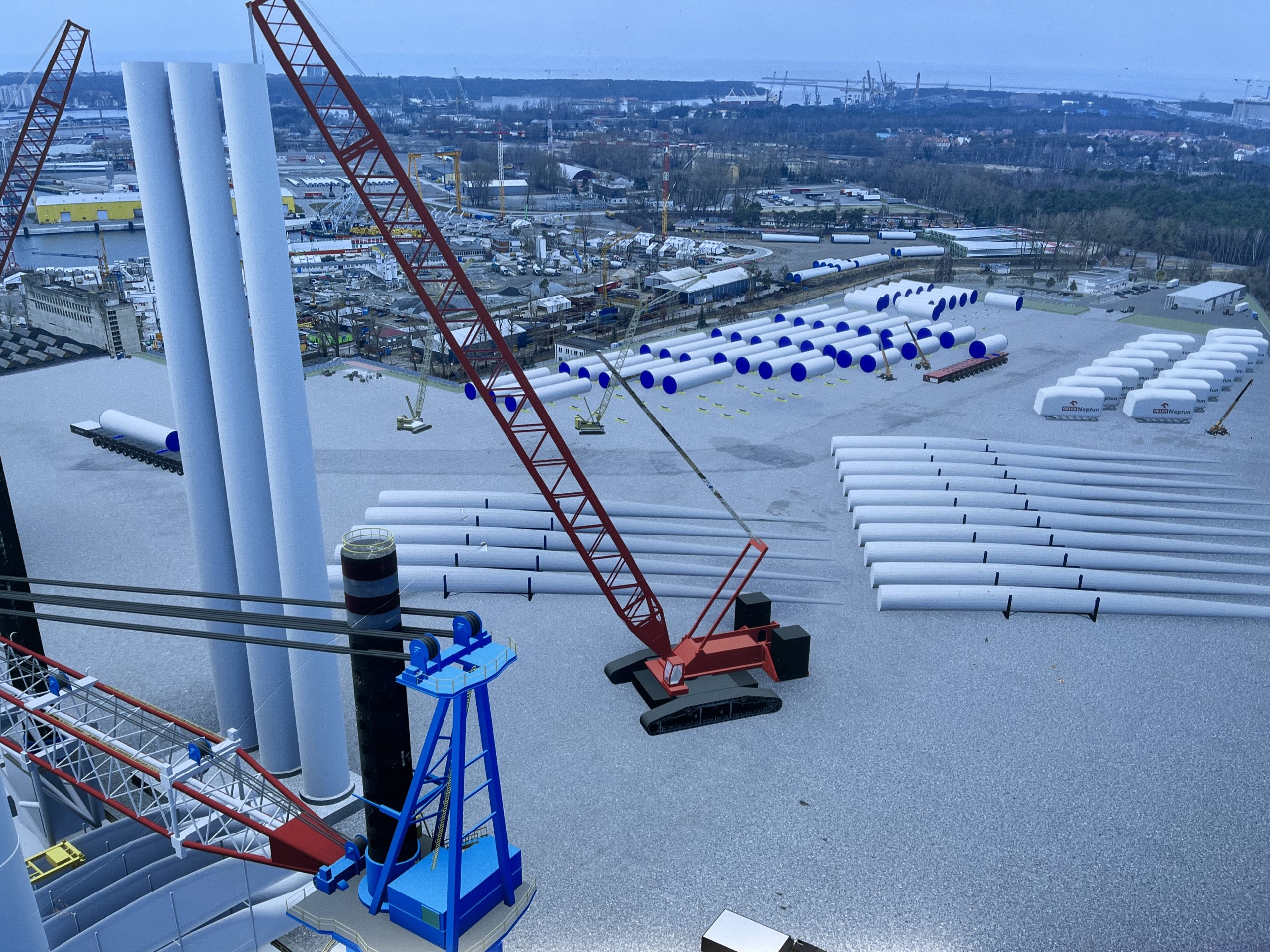 The installation terminal in Świnoujście will be one of the most modern terminals in Europe. The two wharves will allow the initial installation of wind turbine towers more than 100 meters high and weighing about 1,000 tons each. The length of the wharves, both 250 meters, will allow the largest specialized jack-up vessels currently available to operate, designed to install state-of-the-art turbines of 15MW and above. The terminal, as envisioned, will first serve to install components of the Baltic Power farm, followed by further investments in the Baltic. The port in Świnoujście, due to its location, will be able to offer service not only to Polish investments, but also to foreign ones (e.g. those carried out in German, Swedish and Danish waters).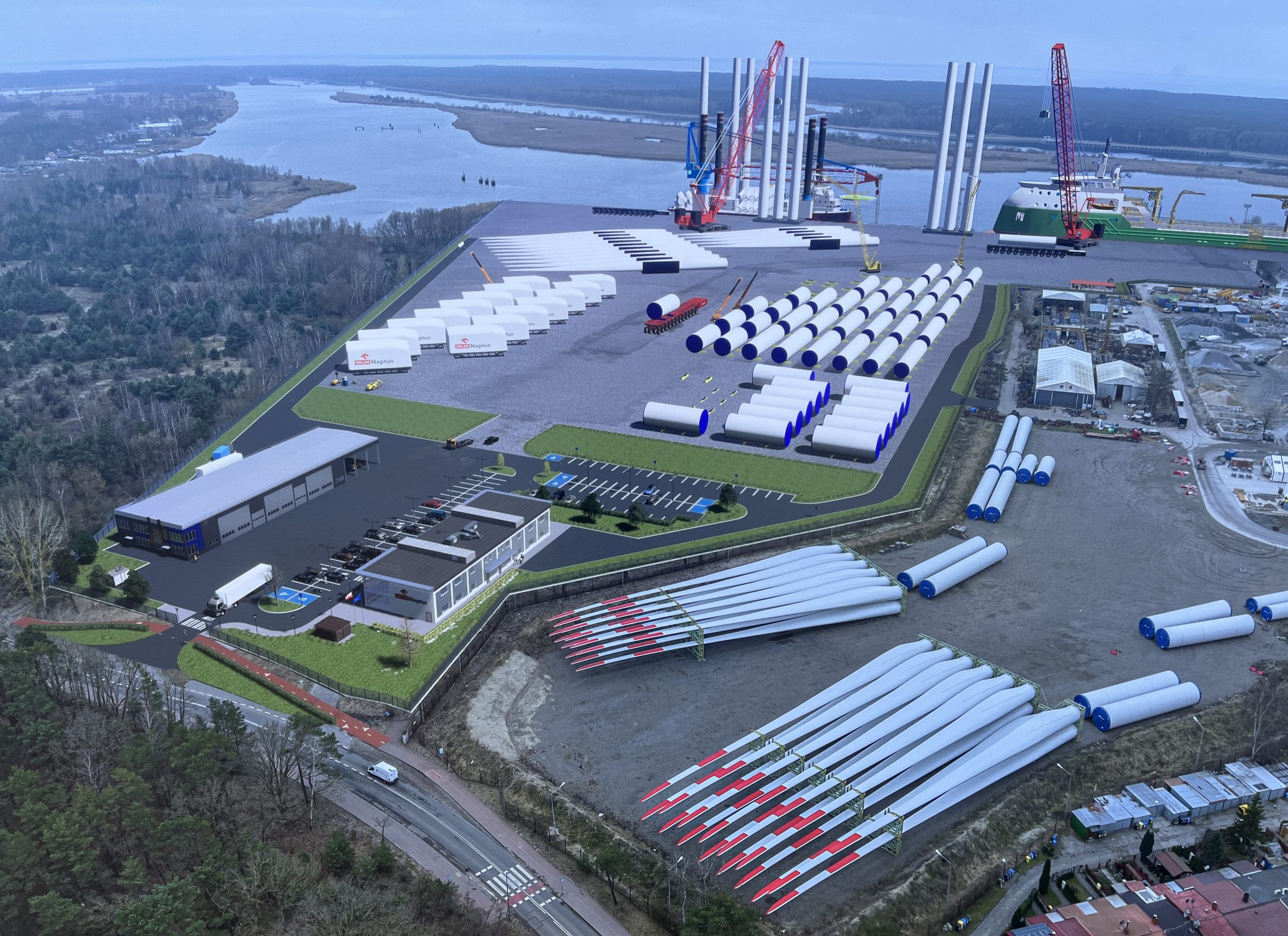 Source: Ministry of Infrastructure