Last week the Ministry of Energy of the Republic of Lithuania has presented a draft legislative act on offshore wind development that will enable works on the second offshore wind park. As summarized on Linkedin by Dr Paulius Zapolskis, dealing with offshore legal issues – the second farm is not supposed to be financed through CfD. The auction will be organized in real time to choose best offer of so called development fee.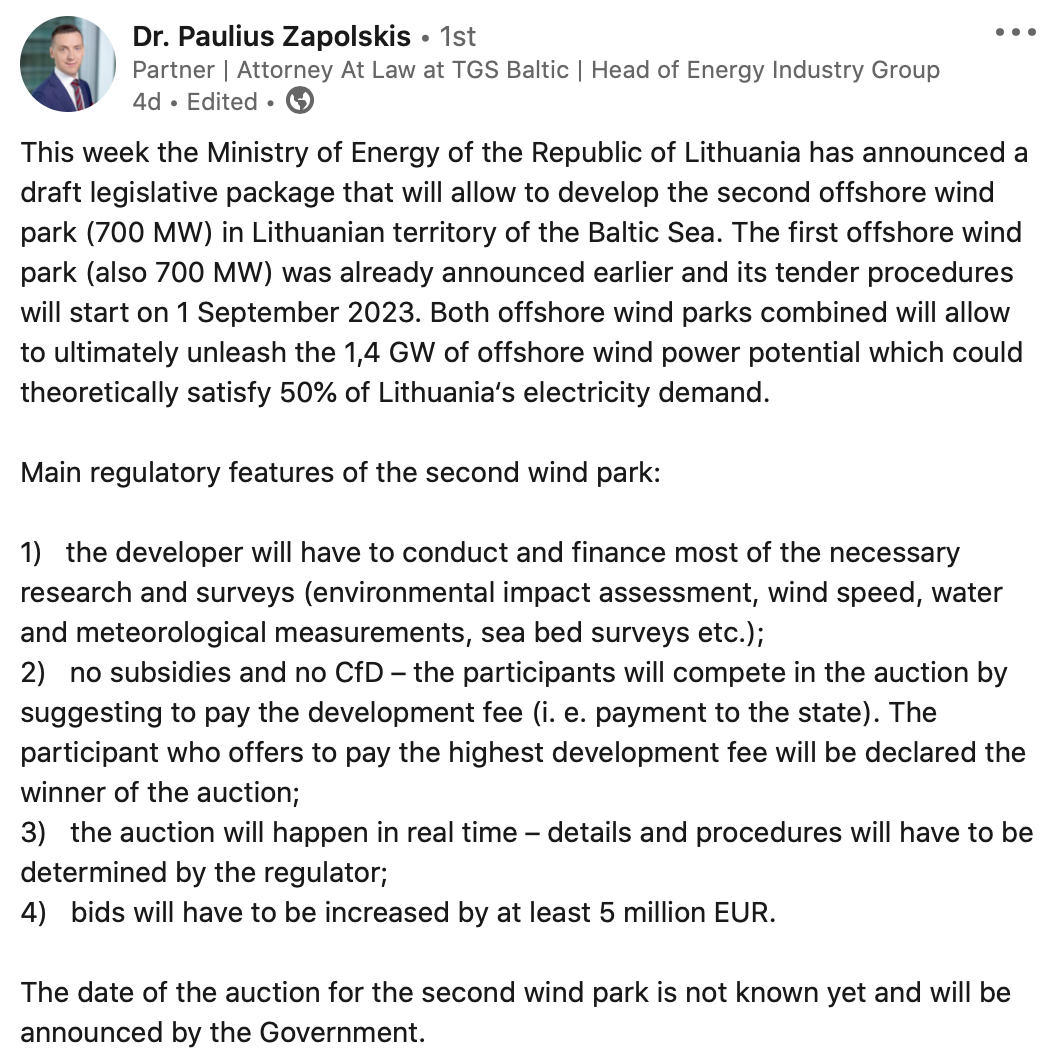 Progress of the first Lithuanian Offshore Wind Park (700 MW) 
It will begin to operate in 2028. It will be located near Palanga. It is expected to attract more than EUR 1 billion in investments and create at least 1,300 new jobs. Lithuanian Government has already approved the requirements for prospective offshore wind park developers to participate in next year's tender in October. 
Power generation of up to 3 TWh per year would meet up to 25% of Lithuania's electricity demand. Therefore both Offshore Wind Parks (1.4 GW) should cover up to half of country's electricity demand.