"Offshore Wind Park" is a strategic investment of Lithuania. Implementation will significantly increase the country's energy security by reducing the country's dependence on energy imports. The Ministry of Energy has just launched a page where it presents the most important information about the project. In one place you can find, among other things, the status of the project, key information for developers, an approximation of Lithuanian regulations including documents, tender documentation, market consultations, etc.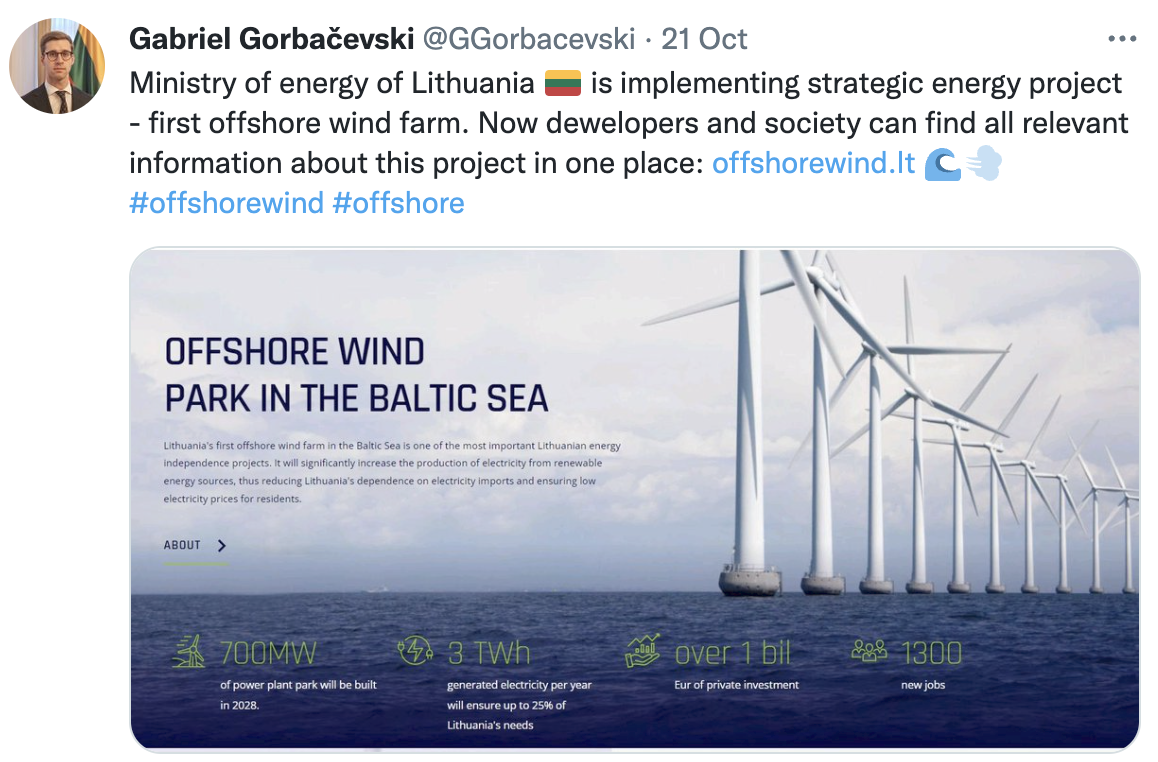 The farm, which will have an installed capacity of 700 MW, will be built in 2028. Generating 3 TWh of electricity, it will meet 25% of Lithuania's needs. According to the ministry – it involves more than €1 billion in private investment and the creation of 1,300 new jobs.
A valuable part is the Q&A from which one can learn, among other things, that the winner of the auction will be selected in the second quarter of 2024. 
The Ministry also does not shy away from difficult topics such as environmental protection or the impact on the operation of marine vessels. It points out that 
Possible changes to the natural environment will be defined in the Environmental Impact Assessment (EIA), and compensatory and preventive environmental protection measures will have to be implemented by the park developer. On the other hand, international sea lanes and the most intensive fishing areas were taken into account when determining the suitable development areas for offshore wind energy. It will be possible to enter the territory of the wind farm after obtaining the permission of the owner. 
More information is available at: https://offshorewind.lt/en/