It has been estimated that Latvia's offshore wind energy potential is approximately 15 GW, which would produce around 70 TWh is ten times greater than Latvia's current consumption and also surpasses the estimated demand increase. Currently, 0 GW of offshore wind energy has been installed, and the industry is still in the early development phase. Latvia has set a low ambition target of 400-500 MW for offshore by 2030 and even 2050, which is criticised by the industry. But even with so low numbers the industry sees no clear plan and roadmap on how to achieve it. The Latvian Wind Energy Association (LWEA)emphasizes a need for a renewable energy strategy.
Step 1 – legal framework
Currently, the main regulatory act that governs construction at sea was issued in 2014 and was primarily designed for valuable minerals exploration in the Baltic Sea, therefore it does not fully meet the specific requirements of offshore wind energy. The industry representatives point out, it would not be effective to modify these regulations as they were developed at a time when the idea of offshore wind farms was still a distant future and industry-specific considerations were not considered. The establishment of regulatory norms for the industry fall under the responsibilities of the newly created Ministry of Climate and Energy.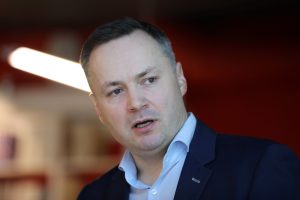 "Clear rules and regulations in addition to positive political signals for the development of the wind industry are of high importance. Offshore wind energy development needs a framework that decreases the financial risks. The market isn't as hot as the policy makers might think – the CAPEX is up, electricity prices are down and a lack of clear rules does not send a good signal to investors. If Latvia is to develop offshore wind projects, the legislation should be worked out in a balanced way – requirements for wind park developers should be proportionate to what the state offers. For example, sharing profits or percentage of turnover and contributions to local communities or the state is a common practice in the industry. However, if the required payments are disproportionate and there is no financial risk mitigating instruments offered the investors will choose to invest in other Baltic Sea region countries," says Toms Nāburgs, head of the Latvian Wind Energy Association.

Step 2 – grid development
Another major bottleneck in Latvia is the limited transmissionsystem network. Implementation of large-scale projects requires that shortcomings in the current system must be resolved first: an insufficient electric grid that lacks important interconnectors, the total capacity of the network, and electricity accumulation (storage and transportation) possibilities. A systematic, comprehensive approach is a key to solving these challenges, reflects LWEA.
At the start of April 2023, 7928 MW were secured in the electricity transmission network by potential developers, but it is already four times more than the grid is capable of accommodating. The grid's current capacity would fall significantly short of meeting Latvia's full potential for renewable energy, if it were to be fully developed. Grid development is critical – new interconnectors, joint grid initiatives are needed. The developers need to be assured that the electricity they generate will be absorbed by the grid.
Grid is also a security matter. Latvia will desynchronise from the BRELL ring, therefore improvements in the electricity transmission network are crucial for the security of electricity in the region.
Opening the way for connected industries
Acquiring Latvian offshore wind potential paves the way for many linked industries such as hydrogen industry, energy network balancing systems, ports, construction, engineering, maintenance, and technology development. One of the main sectors that need to be considered is hydrogen sector. Hydrogen can serve as a means of storing and transporting excess electricity generated by the offshore wind farms. The hydrogen industry in Latvia is still in its early stages of development, but by starting to produce electricity in large volumes, it has every opportunity to improve alongside the offshore wind industry.
Offshore wind farms are significant infrastructure and long-term investment projects. Construction and maintenance of these massive structures require a lot of resources, including human resources. Given the current shortage of engineers in Latvia, the offshore wind industry presents a significant challenge in terms of human resource capacity. The challenge for industry as well as educational sector ishow to foster training and recruitment of the necessary personnel.
Currently, there are two successful examples in Latvia that demonstrate how local companies use the potential of the wind energy industry and cooperate with turbine manufacturers – metalworking company East Metal and robotised wind farm maintenance company – Aerones. There are two Latvian ports, which could fulfil the role in offshore wind park support, but huge investments and adaptations are needed. While ports in Latvia are eager to participate in the development of the offshore wind industry, there are still several uncertainties and challenges that need to be addressed to make clear decisions.
Can offshore wind become Latvia's' gold mine?
"We believe that offshore wind can become Latvia's "green oil" thanks to the vast offshore power potential and the interest of investors to take part in developing the industry. In short, we as a country truly need offshore wind energy if we want to produce cheap, renewable power in form of electricity and hydrogen, achieve an economic breakthrough, and want to avoid being at the bottom of countless statistical charts and on the periphery of other industrialized nations. But to reach that point, there is a lot of work ahead. Now's the time to set fair and effective ground rules for the industry and to utilize the potential we have," says Toms Nāburgs.
The plans of Latvenergo, national energy company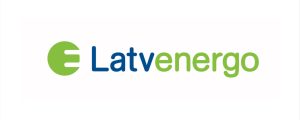 Latvenergo Group is the leading producer of electricity and thermal energy in Latvia. It is state-owned, local capital company and one of the main energy market players. As for renewables, Latvenergo has recently established joint venture with Latvijas valsts meži for the development of onshore wind parks. Also they have joined forces with RWE, a global leading renewables player, to develop, construct and operate offshore wind projects off the Latvian coast. Regardless, many other international companies have shown interest in Latvianenergy sector and has claimed a part of the market. What are the plans and ambitions of Latvenergo, national energy company in renewables, especially, offshore wind?
Latvenergo has set an ambitious goal of adding 2,300 MW of renewable generation to its portfolio by 2030, which includes building at least one offshore wind farm in Latvia in the near future. As the largest electricity supplier in Latvia, Latvenergo operates in a vertically integrated structure, involved in all aspects of the electricity supply chain, from generation to distribution and supply.
Company evaluates the Latvian energy market as highly competitive and driven by factors such as pricing, service quality, and technological advancements. However, with its vast experience in local energy sector, strong financial performance, and commitment to renewable energy sources, Latvenergo is poised to maintain a competitive edge in the medium and long term. Latvia's coastal conditions, particularly in the Baltic Sea, offer significant potential for offshore wind power generation. It is estimated that this potential could reach 15 GW, providing ample opportunity for multiple players to grow and invest in the market.
Latvenergo stance is that offshore wind energy is an essential component of Latvia's strategy to meet its greenhouse gas emissions reduction targets and provide price stability to electricity market. The Latvian state plays a crucial role in the development of offshore wind energy in the country. As a signatory to the Paris Agreement and the EU's 2030 Climate and Energy Framework, Latvia has committed to taking ambitious climate action, and the state has a responsibility to create a favorable regulatory environment that promotes offshore wind energy development.
As for the role of the state in the development of offshore wind energy, company representative indicates, that the market rules must be clearly defined to ensure that offshore wind projects are developed by capable project developers with the necessary capacity and relevant track record. Offshore wind has the potential to significantly contribute to Latvia's renewable energy targets, and given the vast 15 GW potential, it is crucial that also transmission system operators cooperate on the regional level to provide grid access.
However, there are issues that must be addressed and regulated to ensure the successful development of offshore wind energy in Latvia. These issues include permitting and licensing procedures, infrastructure and logistics, environmental impacts, financing, and investment. These factors can be challenging and could hinder the successful development of offshore wind energy if they are not adequately addressed.
By addressing these key issues, Latvenergo believes that Latvia will become the leader in the offshore wind energy market, contributing to its renewable energy targets and reducing its dependence on fossil fuels. Successful development of offshore wind energy in Latvia will create new business opportunities, jobs, increase exports and contribute to economic growth. The Latvian state must ensure a favorable regulatory environment to attract investments in offshore wind energy, which is critical to achieving a sustainable and low-carbon future.
Wind Energy conference Windworks. Moving Energy.
On April 19th, Latvia will host largest wind energy industry conference, WindWorks. Moving Energy, that has evolved into the most prominent event of this kind in the Baltic region. Foreign and local experts will meet in Riga to look for solutions for more successful and faster utilization of wind energy across the Baltics. The conference's agenda includes discussions about legislative matters, development of new interconnectors, electricity accumulation (storage) solutions, as well as business opportunities that offshore wind farm expansion will present to local entrepreneurs in the upcoming years. The conference will bring together experts and politicians from Latvia, Estonia, Norway, Great Britain, Denmark and other European countries.
PROGRAMME:
9.45 Panel I  The new energy reality
10.45 Panel II Building legal framework before building wind farms: Estonian &
Latvian offshore e experience
11.50 Panel III Grid me up
13.35 Panel IV No power-to-x, no party
14.35 Panel V Down to earth: role of ports in offshore wind
15.45 Panel VI Being part of the offshore spiel: opportunities
Dive into details:https://www.windworks.lv/
Join and see the broadcast here: https://www.windworks.lv/livestream
WindWorks, Moving Energy is organized by the Latvian Wind Energy Association, the Estonian Wind Power Association and the Danish Embassy in Riga in cooperation with the Investment and Development Agency of Latvia, the Netherlands Embassy in Riga and The Royal Norwegian Embassy in Riga.
Official media partner: BalticWind.eu
Source: Latvian Wind Energy Association