The Port of Klaipeda announced on Twitter that representatives of the Port Authority visited the Port of Esbjerg to assess the infrastructure needs of the Lithuanian port in the context of handling wind energy.
In April, representatives from the Lithuanian port traveled to Denmark to assess Klaipeda's infrastructure needs for business development, learn about work processes and observe how the wind energy sector is managed at the port of Esbjerg, according to a post on Linkedin.
The Danish Port of Esbjerg is one of the largest wind ports in Europe. After several changes in operations, since 2000, the Port of Esbjerg has been oriented towards the wind energy industry.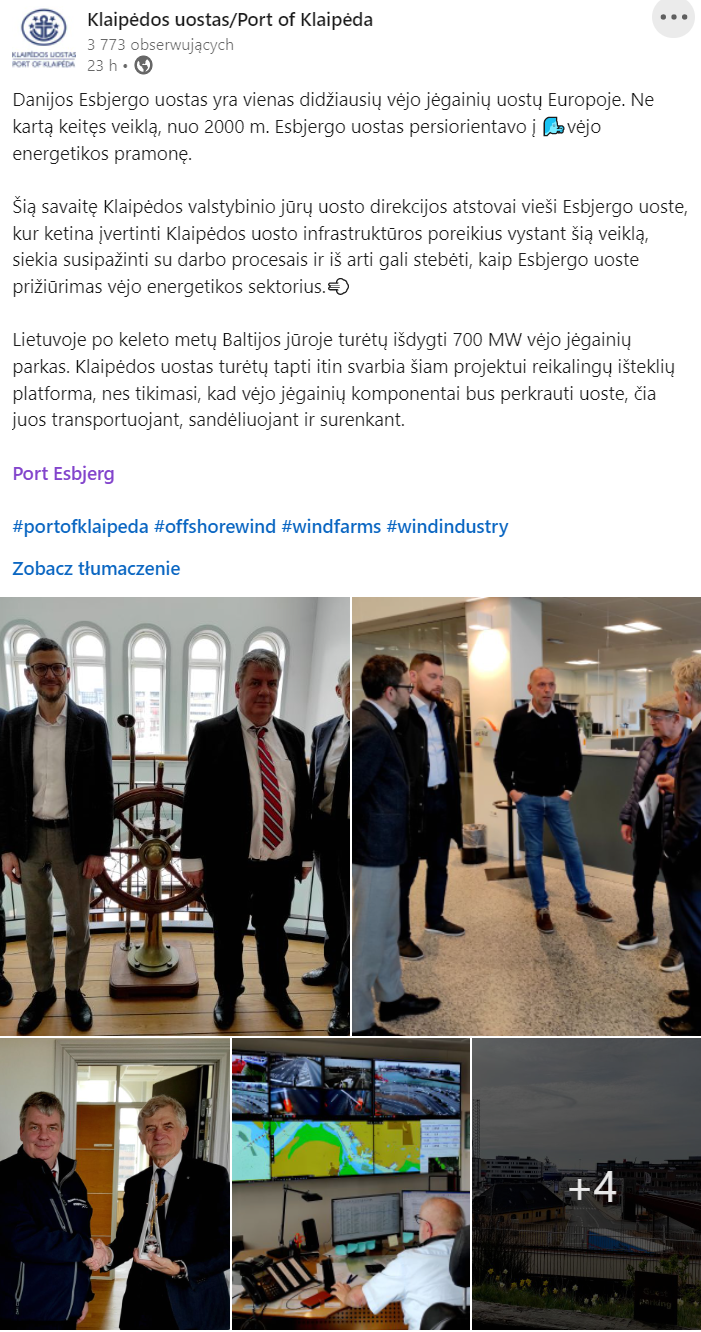 The Port of Esbjerg in Denmark has the ambition to become one of Europe's leading ports for offshore wind energy. Dennis Jul Pedersen, port director, said that the Port of Esbjerg has already participated in the shipment of more than 4,000 offshore wind turbines with a total capacity of about 22.5 GW.
Lithuania is to build a 700 MW wind farm in the Baltic Sea in a few years. The Port of Klaipeda is expected to be a key platform for the resources needed for this project, as wind turbine components will be handled, transported, stored, and assembled in the port.
Source: Linkedin, Klaipeda Port, Esbjerg Port