Dear readers,
a month ago we have launched BalticWind.EU platform. Having started this project, every day we experience how exciting the development of wind energy in the Baltic Sea region is. With all the aspects which we are informing about – like growing role of ports, grids development challenges, issues of military security of sea areas, cooperation with fishermen, the need to prepare human resources for the wind industry, revision of regulatory framework at EU level, and many others – we see that offshore wind development is becoming one of the key pillars of energy transition is the EU.
Just to quickly summarize first month of BalticWind.EU – we've published over 100 editorial and news texts about the offshore wind in Denmark, Estonia, Finland, Germany, Latvia, Lithuania, Poland and Sweden. We've had a pleasure to interview or receive comments exclusively for BalticWind.EU from i.e.  Giles Dickson, CEO Wind Europe, Kristian Ruby, Secretary General of Eurelectric, Morten Petersen and Jerzy Buzek, Members of the European Parliament, Virginijus Sinkevičius, EU Commissioner for Environment, Oceans and Fisheries,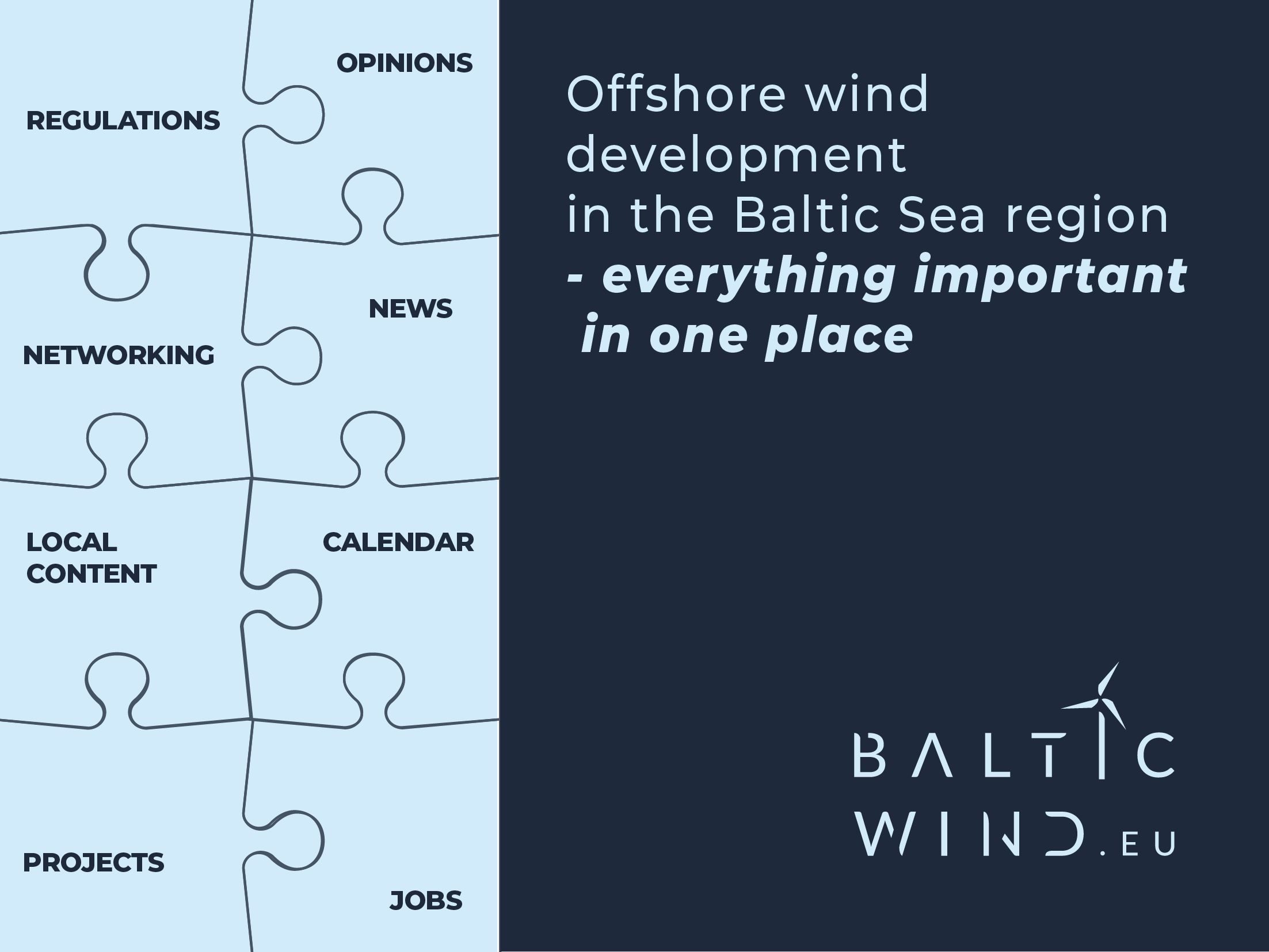 Heidi Paalatie, CEO Finnish Wind Energy Association, Urtė Daškevičiūtė, Acting Director of Lithuanian Wind Power Association, Wojciech Dąbrowski, President of the Management Board of PGE Polska Grupa Energetyczna, Rasmus Errboe, Senior Vice President Ørsted Offshore, Continental Europe.Soon we will share more interesting opinions of key stakeholders.I am proud to inform that we've reached solid base of professionals who read and follow our profiles on Twitter and Linkedin. This group is constantly growing. We pay great attention not only to inform, but also to provide you with updated Offshore Wind Events Calendar as well as exclusive Job Board – for both – those who are hiring and who are looking for a job in offshore wind industry in one of the Baltic Sea countries.
One month after – is a perfect moment to inform you what you can expect from us in the nearest future – next week we will launch Polish language version, website will be also available in German in Autumn this year. We are also working hard to invite you to first of BalticWind.EU's events and reports within the series "lessons learnt for the Baltic Sea Offshore Wind" – we will present best practices from i.e. the North Sea which should be transferred into the Baltic Sea in order to strengthen the cooperation. Last but not least, we have announced the first Baltic Offshore Wind Awards, to recognize the top 20 leaders of our industry who have had the biggest impact on offshore wind development in the Baltic Sea region. The award winners will be announced at the Final Gala in December this year.
Thank you for being with us.
Pawel Wrobel