[Download link at the end of article]
Leaked revised renewable directive (REDIII) shows that offshore wind will be one of the pillars of RES development in the EU. The leaked document puts strong focus on cross border projects, joint cooperation of MSs within each sea basin by 2050, with intermediate steps in 2030 and 2040, one-stop-shop for permitting per sea basin, as part of the specific measures to foster deployment of offshore renewable energy.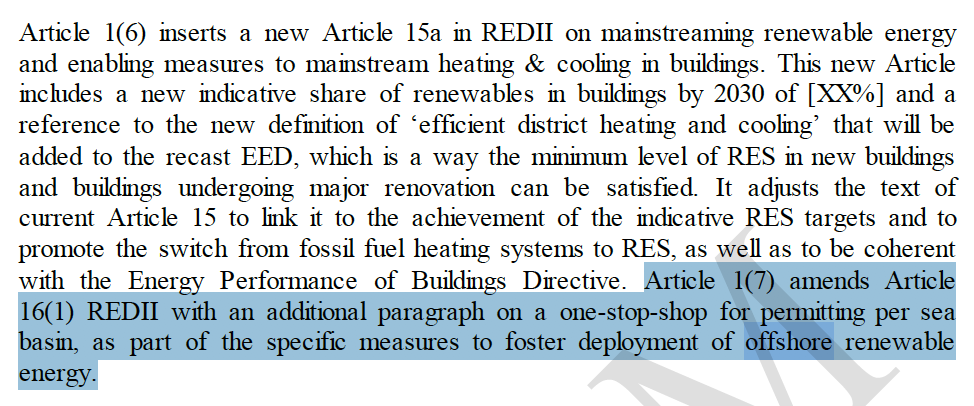 Download the leaked document here:
On Monday, we will release our analysis of what changes for offshore wind the REDIII will introduce.