BalticWind.EU Country Report LITHUANIA / Q4 2021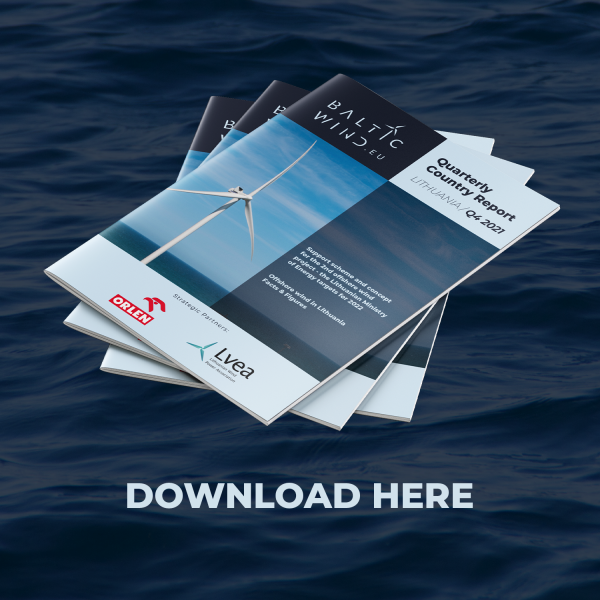 In the first of a series of quarterly reports summarizing the offshore wind energy market in Lithuania.
This is one of those markets where, even though there are no operational wind farms yet, we have not only high hopes but also real development plan for this sector. Lithuania is one of the most ambitious EU countries in terms of green transformation. The plan for 2030 indicates as much as 7 GW of RES installed, of which 3.6 GW onshore wind, 1.4 GW offshore wind and 2 GW solar. In the case of offshore wind power, the potential is even higher 3.35 GW.
Please share your email address below to receive the BalticWind.EU Quarterly Report Lithuania Q4 2021 into your mailbox.