Introducing MEWO S.A. – Partner of the 1st Education Career Fair EDU OFFSHORE WIND, which will take place on 14–15 March 2023 at the AMBEREXPO Exhibition and Congress Center in Gdańsk. This fair will be the first event dedicated to offshore wind energy of such a scale to be held in Poland. BalticWind.EU is supporting the event as a Strategic Media Patron.
Work with us at MEWO!
MEWO is an independent Polish company that has been present on the European offshore market for almost a decade. We have been successful in providing comprehensive services involving geophysical, geotechnical and environmental surveys as well as underwater infrastructure inspections. We operate using the world's best, state-of-the-art, leading-edge survey and measurement equipment. We take pride in our specialised and experienced survey and research team and in-house technical facilities. We can also feel boastful about our cooperation with universities and scientific institutions.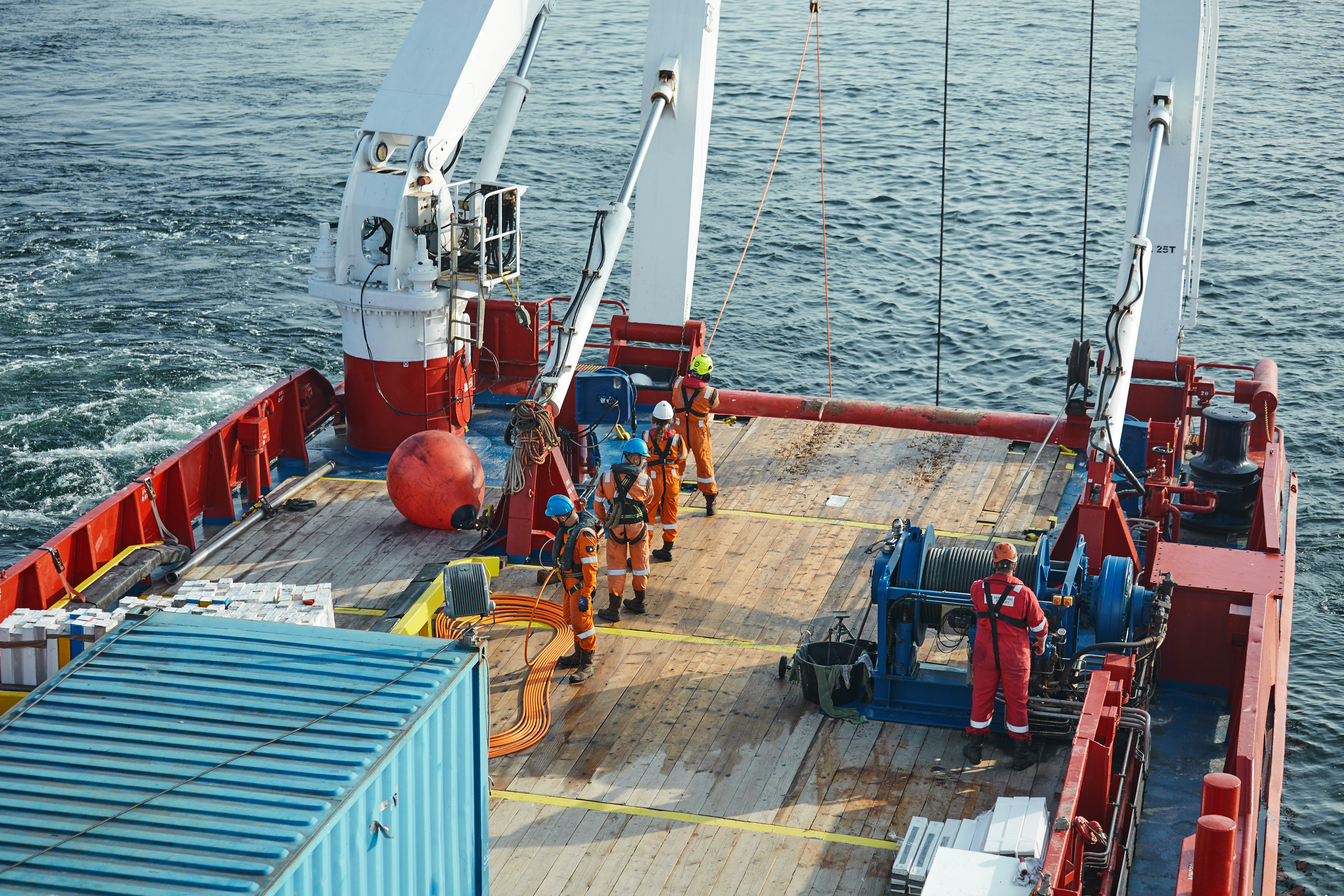 People – our strongest asset
We focus on our personnel's continuous development, self-improvement and strive to become professionals unmatched in their respective fields. Our team consists of specialists with many years of experience in the offshore industry. Almost 200 professionals and experts constitute a permanent makeup of our company. The MEWO S.A. team consists of highly qualified engineers, geophysicists, geotechnicians, data processing specialists, geologists, chemists, biologists, oceanographers as well as independent scientists. The power of teamwork is the key to our achievements and success of any project we participate in. All our employees are committed to providing the highest quality services and meeting agreed deadlines.
Safety – our greatest concern
In our work, which often involves great levels of risk, we are guided by international safety and quality standards with full commitment to environmental protection. For us, each project is unique and is approached with priority: we tailor our in-house qualifications and experience to the needs of a specific project plan/investment project to bring about the best possible solution. With an extensive geophysical, geotechnical, and environmental know-how, we are able to provide integrated surveys, measurements, and analyses that provide a better understanding of the site conditions and their impact on the project.
Make your mark in offshore
We are a team of professionals who are knowledgeable and passionate about making a change in the industry for the better, while observing the highest safety standards using the most up-to-date technologies available on the global market. We are steadily growing and continuously inviting more people to join us, so that together we can develop our brand further to be justifiably associated with the highest standards. Follow our recruitment titbits at https://www.mewo.eu/pl/kariera.