Behind every functioning wind project is a team of well-trained technicians, responsible for either construction and installation (C&I) or operations and maintenance (O&M).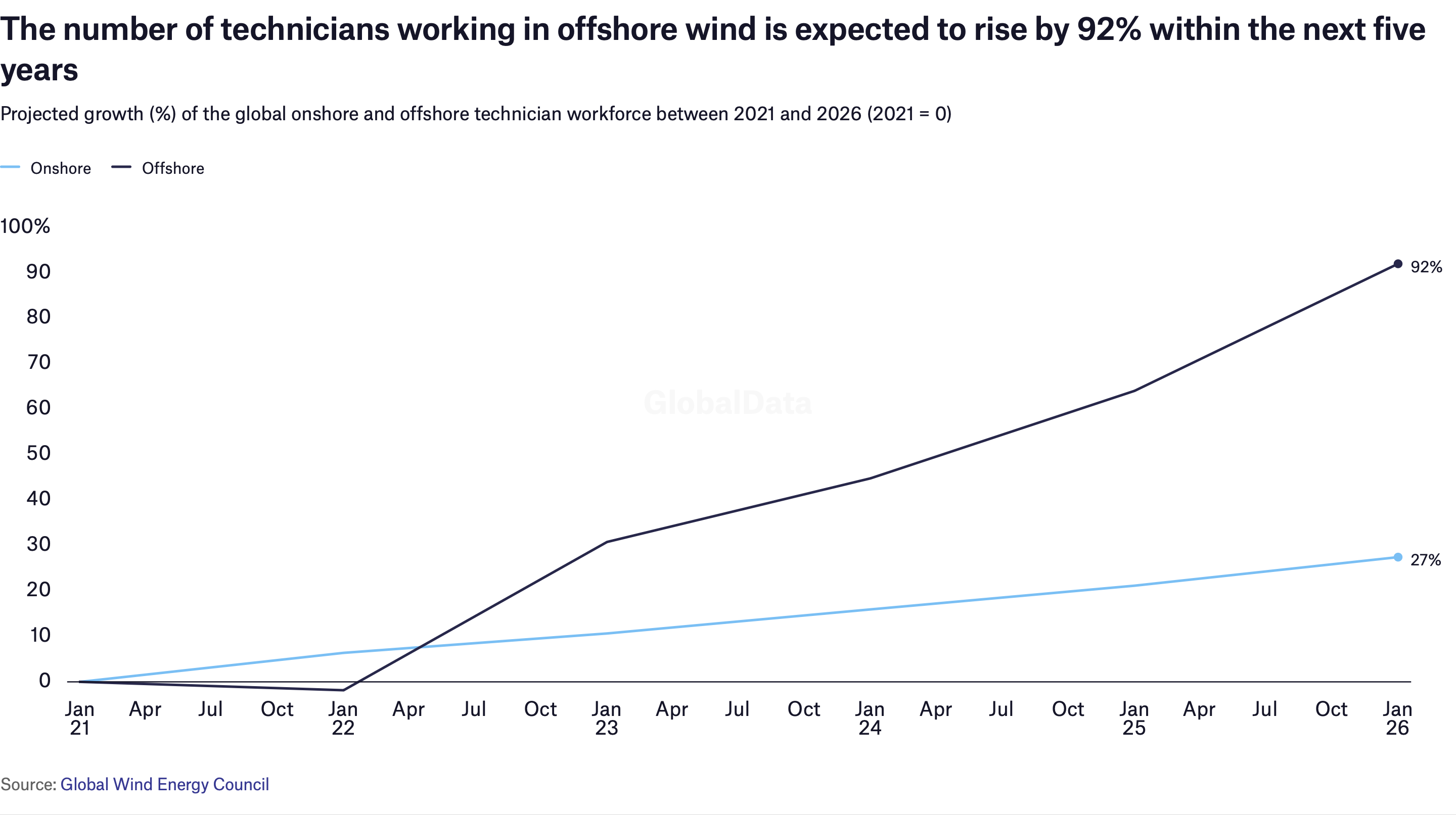 According to the Global Wind Energy Council (GWEC)'s and Global Wind Organisation's Global Wind Workforce Outlook for 2022 to 2026, a 67% growth of global onshore and offshore wind capacity expected between 2021 and 2026 will be matched by a 33% increase in the number of technicians requiring wind industry training in order to build and maintain the growing fleet.
In total, GWEC and GWO expects to see over half a million (568,000) technicians requiring wind industry training globally by 2026, rising from 426,700 in 2021.
With only 119,000 technicians (representing just under a third of the total workforce) currently in possession of at least one valid certificate from Global Wind Organisation (GWO)'s Basic Safety Training (BST) Standard, an additional 449,800 technicians will require wind industry training from 2022 onwards.
According to GWEC and GWO, this presents educators and training providers with a wealth of opportunities to scale up their services to provide for emerging talent poached from other areas, including the fossil fuel industry.
The report reveals that one of the biggest opportunities for training lies within the offshore segment, which is projected to experience a 92% growth in total technicians between 2021 and 2026, compared with just 27% for onshore workers. In Europe, the offshore wind workforce needs to grow from 80,000 today to 250,000 by 2030, believes WindEurope.
To keep perspective, however, globally, by 2026 the total number of offshore workers will remain dwarfed by the high percentage (87%) of technicians located predominantly within O&M in the onshore segment.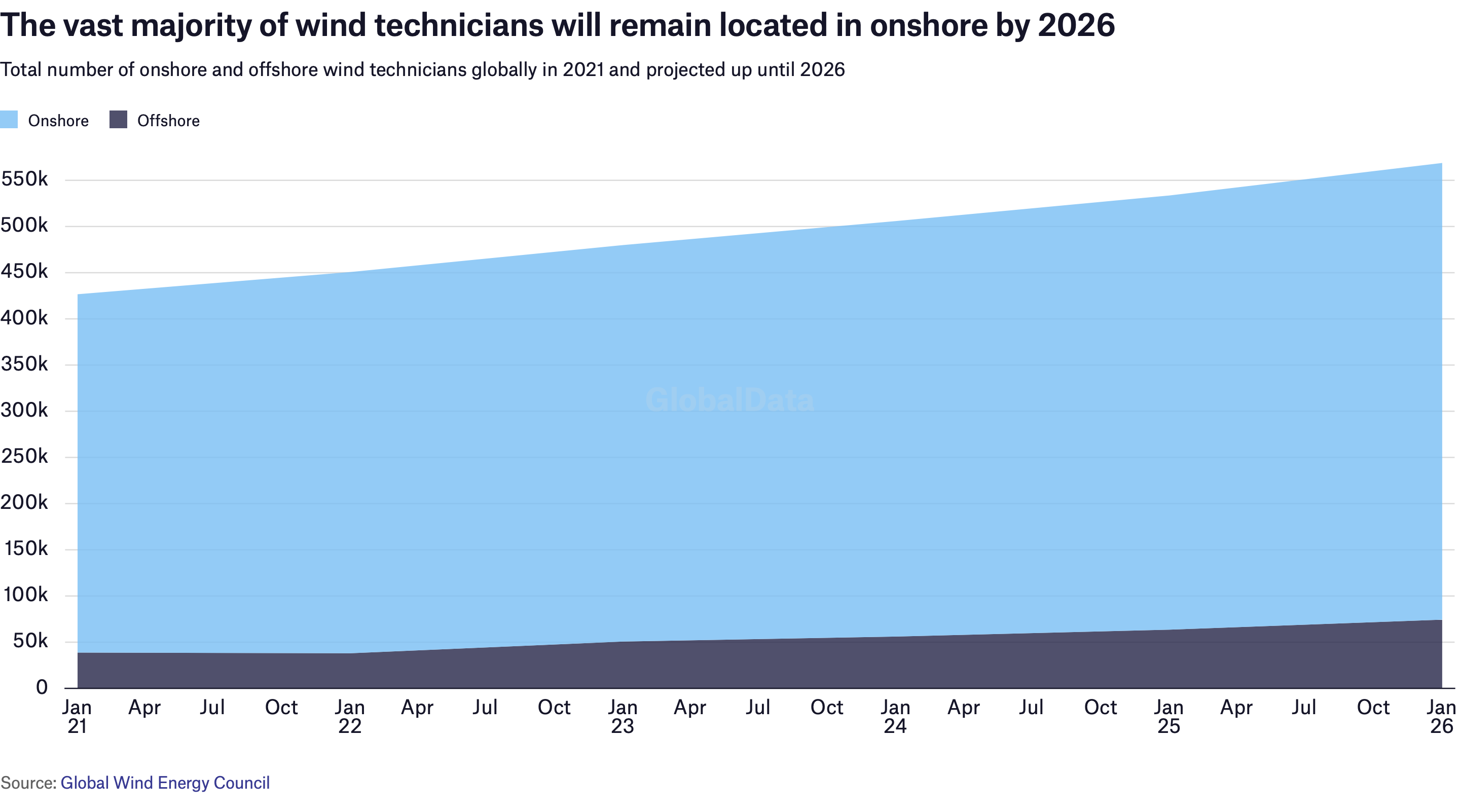 Given the rapidly increasing need for wind turbine technicians, it is apt that European Commission President Ursula von der Leyen made 2023 the European Year of Skills. It is intended to help companies address skills shortages, and promotes a mindset of reskilling and upskilling, to help people get the right skills for quality jobs.
Germany is expected to have the world's third largest wind technician workforce by 2026 – after China and the US – growing by 68% from 2021 to reach 34,000 people.
Source: WindEurope