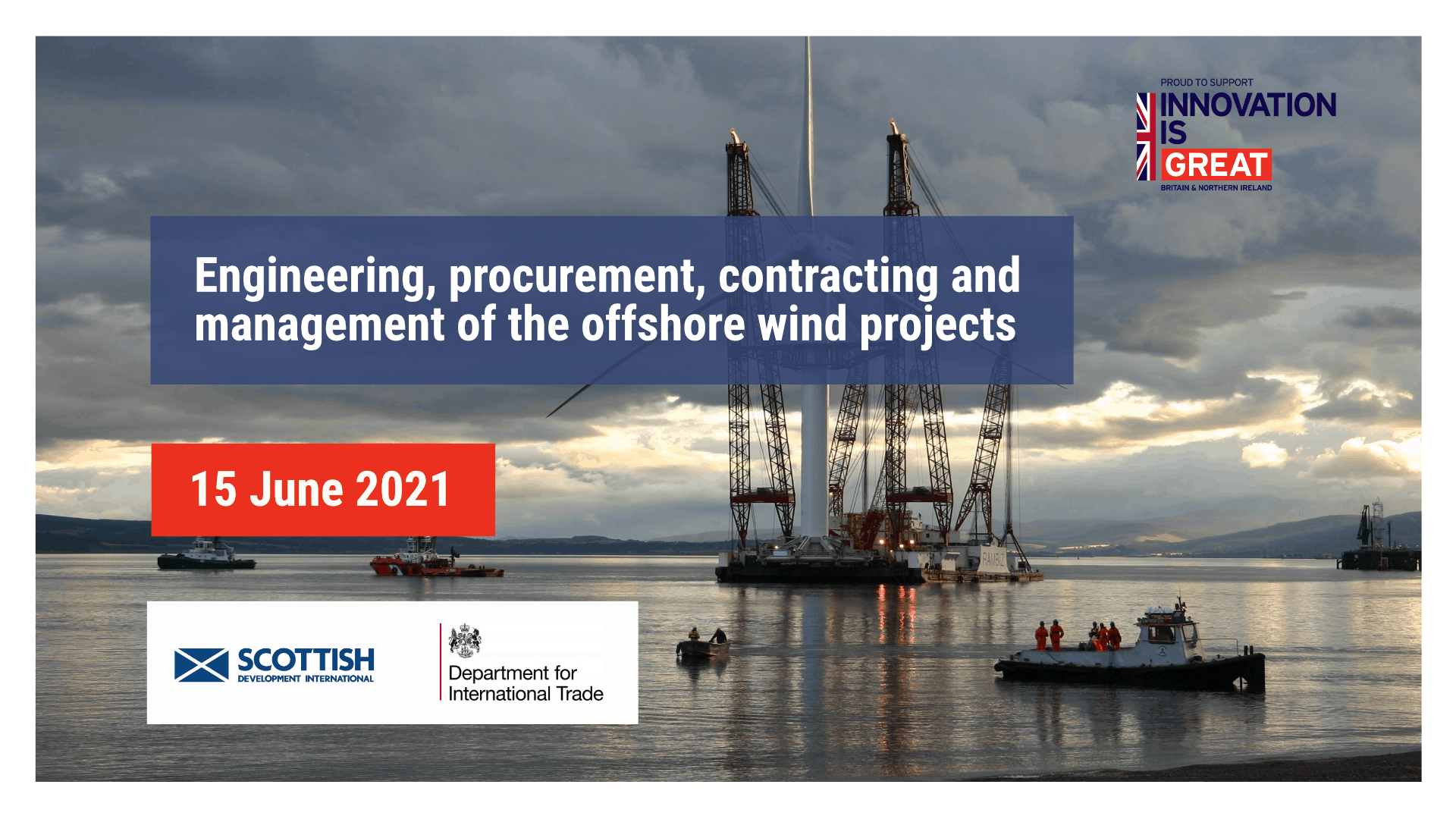 Engineering, procurement, contracting and management of the offshore wind projects
June 15, 2021 10:00 am

-

12:00 pm
Designing and engineering stage of each project is followed by contracting and procurement of several components of the wind farm. There are different ways to run construction projects such as EPC, EPCM, multi-contracting. Every approach has its pros and cons and different risks associated to it. During this workshop, we will try to address some of those topics.
UK experience and commercial offer in offshore wind are rich and diverse throughout all project development phases: consenting (permitting processes), development (feasibility and seabed studies), construction (cable, substations, towers, blades, and foundations) up to operation and maintenance.
This online workshop will be delivered in English
Participation in the workshop is by invitation only and prior to registration. For any additional information, please contact: Michal.Sobczyk@scotent.co.uk or janusz.bil@fcdo.gov.uk.