On 20.07.2023 in Gdańsk, at the headquarters of the Grupa Przemysłowa Baltic (GPD) a meeting was held with the participation of: GPB, Baltic Operator and Petrobaltic – Orlen Group on the construction of service vessels for the operation of offshore wind farms in the Baltic and beyond.
The parties agreed on how to prepare the design documentation defining the vessels for the contracting stage.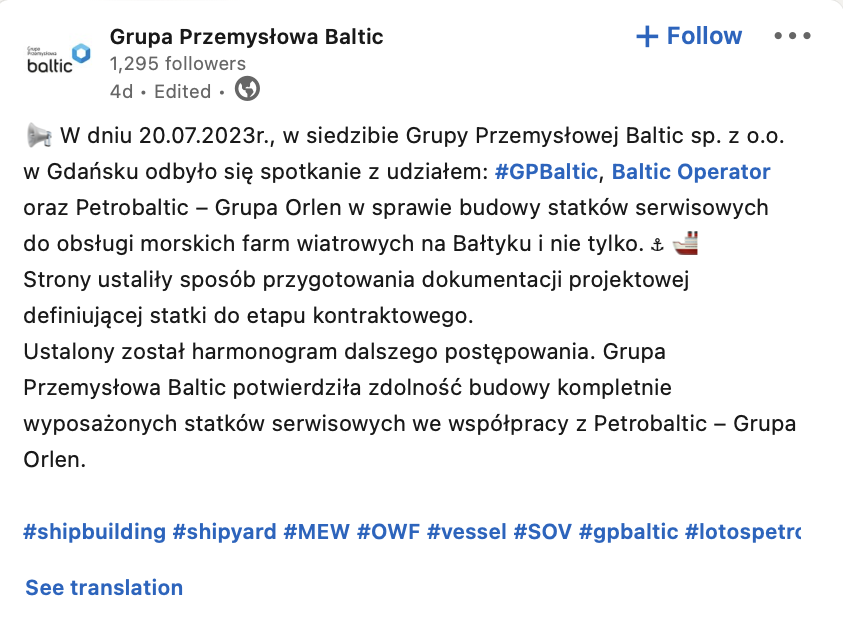 During the meeting, a schedule for further proceedings was established. Grupa Przemysłowa Baltic confirmed its ability to build fully equipped service vessels in cooperation with Petrobaltic – Orlen Group.
Source: Baltic Industrial Group